The NFU has called the government's decision not to implement planned controls on imported food and agricultural products unacceptable and said it will result in a significant blow for farming businesses, which are facing unprecedented rising costs.
NFU president Minette Batters said: "It is astounding that the government is taking such an unacceptable approach to critical checks for agri-food imports from the EU. These checks are absolutely crucial to the nation's biosecurity, animal health and food safety and without them, we really do leave ourselves at risk.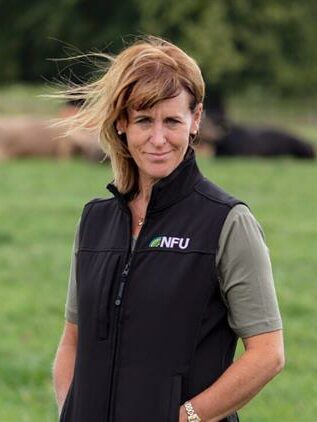 "For the introduction of these checks to have been delayed three times was bad enough but to now have them essentially scrapped in favour of an unknown system is unacceptable.
"This is a question of fairness. Our producers have to meet stringent controls to export their own products abroad, all while being left at a continued competitive disadvantage to our EU competitors, who are still enjoying an extended grace period which gives them access to the prized UK market relatively cost and burden-free.
"The government has said that controls will be delayed until a digital solution is created and so we now need to see urgent and cast-iron guarantees that it will provide the resources to implement this digital solution as soon as possible and ensure it is robust. Waiting until 2023, or beyond, would simply be too late.
"While we recognise this is a challenging situation for everyone, this decision will come as another blow to farm businesses that are already struggling with enormous inflationary costs and ongoing labour shortages.
"Now more than ever we need a national food strategy which demonstrates how Britain's food supply will be secured and sustained for the future. We will be seeking urgent discussions with the government about this decision to understand what it hopes to gain from this decision and ensure ministers understand fully the competitive disadvantage they are putting British farming under."