With the economy set to "build, build, build" its way out of the pandemic, and some recent refinements to planning rules, farmers and contractors should not overlook the opportunity that Permitted Development rights offer, as Bidwells' Louise Newton explains
Diversification is a hugely broad topic. It can range from something as simple as introducing a new crop variety, all the way through to a significant investment, such as developing a wedding and events venue. As there is such a variety in diversified enterprises, understandably we have seen varying impacts as a result of the pandemic.
Many diversification projects that we work on involve some form of leisure and tourism, or indeed the provision of commercial units which are let to tenants. Obviously, the last year has seen a huge impact on these sectors, but there are still opportunities to diversify on farms and Estates, even within this challenging market.
With limited travel options, there has been a boom in the 'staycation'. Farms and Estates offer an excellent opportunity for this, with significant growth in the "glamping" industry. Although the season was reduced last year, many businesses reported an increase in occupancy rates, as well as a much higher volume of bookings already in place for this spring and summer. The same is true of the holiday let market, which is positive news.
Farm shops have also seen great benefits. A survey by the Farm Retail Association found that 92 per cent of farm shops have seen a "significant" rise in new customers since lockdown. They reported that 79 per cent of farm shops said they had introduced a click-and-collect service because of coronavirus, while another 67 per cent have introduced home deliveries. All of these initiatives have helped to boost farm shop incomes. One of our clients even reported weekly farm shop takings increasing by more than 10 times, which is an excellent outcome.
Over the last few months, there has been much talk of the overhaul of the planning system. In June, we heard from Boris Johnson on the new initiative of 'Build, Build, Build', with the aim of kickstarting the economy. Shortly after we were introduced to a range of new permitted development rights. These include new Class A rights which allow for the construction of new flats on top of houses, commercial buildings and buildings in mixed-use. There are also new rights that allow homeowners to extend upwards by up to two storeys.
These rights are subject to a number of conditions and prior approval is required. However, there is a clear emphasis on the desire to further develop existing sites, which has significantly enhanced opportunities for redevelopment.
New rights
There are also new rights known as Class ZA which allow you to demolish vacant commercial buildings and replace them with new residential units, subject to prior approval.
Whilst these rights are primarily aimed at the urban sector, I feel they also offer a great opportunity to modify, extend and enhance residential portfolios on farms and estates, without the need to go through a formal planning assessment. Whilst not necessarily the highest yielding sector, there has been a continued demand for residential lettings throughout the year and it is considered to be a relatively safe area of investment.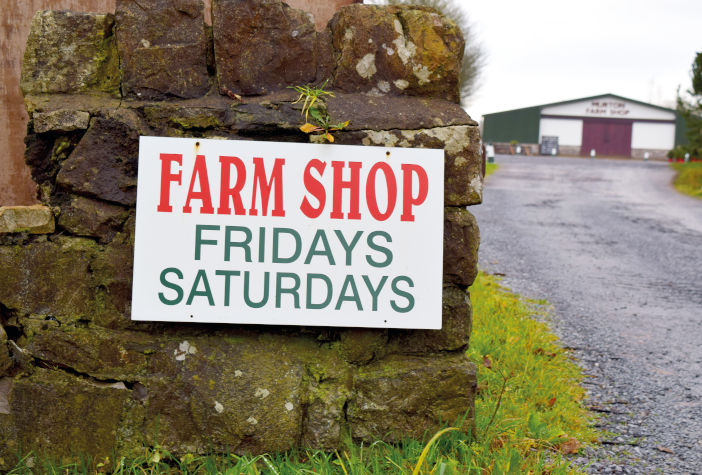 Revisions to Class E
As well as the introduction of new permitted development rights, the Government have revised the planning use class order, known as Class E. This is described as a new commercial businesses and services class, and encompasses a range of uses, including:
shops,
financial and professional services,
cafes and restaurants,
offices,
research and development facilities,
light industrial uses,
clinics, health centres, creches, day nurseries and daycare facilities,

gyms and indoor recreational premises.
Landowners now have the freedom to move between all of these uses without the need to go through planning (assuming there are no specific conditions that may prevent it). Again, whilst I feel this is largely aimed at the urban sector, there are many benefits that can be implemented on rural sites.
For example, a struggling farm café or office unit can now be used as a farm shop or workshop, with immediate effect. This gives much greater flexibility to potential uses and allows for uses to adapt in line with market changes.
Class Q
It is also important to mention existing permitted development rights that allow for the conversion of agricultural buildings to residential and commercial uses. Now is an excellent time to review existing uses and consider opportunities for the future.
Class Q permitted development rights to allow the change of use of buildings from agriculture to residential use. It has been widely reported on within the rural sector since its introduction in 2014 (known as Class MB at the time). However, the rights have been extended in recent years and it is now possible to provide up to five new dwellings on an agricultural unit, with the maximum floor area for conversion increasing from 450sqm to 865sqm. More specifically, the following development is currently allowed under Class Q:
Up to three larger homes within a combined maximum floor space of 465sqm; or
Up to five smaller homes, each no larger than 100sqm; or
A mix of both, within a total of no more than five homes, of which no more than three units may be larger homes
The significant permissible floor area which can be converted provides a great opportunity for redundant buildings. Landowners can also think in a more 'savvy' way, utilising the various dwelling arrangements to maximum potential, being a total combined floor area of 865sqm. This could be made up of a combination of large and small homes. This is a significant increase compared with the previous criteria, which only allowed a maximum floor space of 450sqm, and the total number of units was limited to three.
We continue to hear that the Government is committed to providing new housing, but many rural housing developments would be contrary to planning policy. As such, Class Q is often the best chance of achieving a new home in a rural location.
However, it is important to note that Class Q is not available for Listed Buildings or those buildings that fall within a Conservation Area, or other similarly protected sites. Other stringent criteria must also be met, and applications will be assessed with regard to transport, highways and noise impacts, contamination and flood risks. The building must be suitable for conversion to residential use, structurally able to take the loading of the residential conversion, and the design and external appearance of the proposed conversion must also be deemed to be appropriate.
Structural limitations
Structural requirements have been debated at great length, with many Local Planning Authorities taking different approaches. However, some clarity can be offered from the case of Hibbitt v Secretary of State [2016], which ultimately confirms that if the extent of works required to change the use of the building amount to 'rebuilding' rather than 'conversion', then the proposal will fall outside the scope of Class Q.
So whilst Class Q permitted development rights certainly present a greater opportunity for the conversion of agricultural buildings, achieving approval is not a straightforward process, with applications often meeting resistance from the Council. Class Q remains the least successful form of permitted development, with around 40 to 50% of all applications nationally being refused. The refusal rate is significantly higher than this in some Local Authorities, so it is important to do your research on past applications within your area to see how Planning Officers are assessing them. Applications must be robust and well thought through in order to maximise the chances of susses.
House prices and development plot values continue to remain high, with significant demand. This can be a key means of generating income or unlocking value from your farm buildings.
Class R
It is also important to highlight Class R permitted development rights, which allow for the change of use of buildings from agriculture to flexible commercial use. This can be implemented in the Green Belt, Conservation Areas and Areas of Outstanding Natural Beauty. The range of commercial uses available include shops, financial and professional services, restaurants and cafes, offices, light industrial, storage and distribution, hotels, and assembly and leisure uses.
Class R allows for the change of use of up to 500sqm. Applications are assessed with regard to highways, noise, contamination and flood risk. There is no structural requirement, so these rights can be utilised on buildings that would not meet Class Q criteria.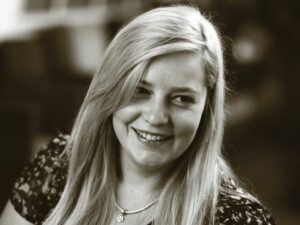 If the application is for the change of use of less than 150sqm on the agricultural unit, then all that is required is simply a 56-day notification, with no assessment from the Local Authority. This is a very handy tool to have!
If your intention is to provide a dwelling but you don't have a building suitable for Class Q, then Class R can be used as a 'stepping stone'. Essentially, by moving a structure from agricultural use to commercial, Class R will "create" previously developed (brownfield) land. There is far greater policy support for the redevelopment of brownfield land; therefore residential development could be achievable via this route.
So, while there are areas which have clearly suffered within the rural sector, some enterprises have flourished, and there is certainly scope to enhance value and income through the implementation of these recent changes to the planning system, as well as capitalising on those sectors where demand has increased.