As speculation has grown over the timing of the Environmental Land Management Scheme, much attention has turned to the government's Sustainable Farming Incentive. Farmers will welcome it as much-needed support at a transitional time; campaign groups have already condemned it as "yet more payments for cross-compliance". Bidwells' David Watson explores.
In uncertain times, one of the few things we know for sure is that the current Basic Payment Scheme (BPS) system, which in one form or another has contributed significantly to many farms' profitability for decades, will begin the decline from 2021 until 2028 and by that date, it will be zero.  With the poor harvest results due to the extremes of weather in 2020 still fresh in all our minds, the role of BPS income in farm accounts is very clear, where it equates to anywhere up to (and beyond at times) 100 per cent of a typical combinable crop farm profits; so weaning the industry off these payments is a very pertinent subject.  This article will look at the transition to the highly awaited Environmental Land Management Schemes (ELMS), a key pillar of the mantra of providing Public Money for Public Goods.
The ELMS scheme start date seems to be slipping with trials of it to begin in 2021, and the scheme proper to commence in 2024, by which date it will replace the current Countryside Stewardship Schemes (CSS).  This feels like a slow burn, and it is to be hoped that by the time the details of ELMS are decided, it offers much more than just a CSS with bells and whistles added. An initiative currently proposed by DEFRA whilst the details of ELMS are decided, is the Sustainable Farming Incentive (SFI).  At the same time an industry-wide consortium, headed by the NFU, is proposing the Sustainable Food and Farming Scheme (SFFS) which offers an industry view on what ELMS should look like.
The SFI scheme from Defra which, if it is implemented, and it may not be, is likely to be a transition to Tier 1 of ELMS.  By way of a reminder Tier 1 is the lowest of three tiers proposed for ELMS, and it could provide money towards better soil management, cover crop use, buffer strips and improving water use efficiency.  Tier 2 is aimed at delivering positive local environmental results, whilst Tier 3 is aimed to deliver over and above and provide landscape-wide improvements. A good reference point is DEFRA's 25-year Environment Plan, published in 2018, and it provides some background as to how this scheme may operate.  At the moment it is hard to grasp how the SFI will differ from what Tier 1 of ELMS will look like, other than that it will be available sooner than the ELMS role out in 2024.
However, if the SFI is just Tier 1 of ELMS, which in turn is similar to CSS schemes then you have to wonder why any resource should be given to its introduction, although the details of the SFI scheme may answer this, and for many, any scheme that helps bridge the gap of declining BPS income and the introduction of ELMS will be welcome.  A key to the success or otherwise of the SFI will be how widely it is adopted, and this, in turn, will be affected by its simplicity to apply, and then the ease by which the scheme is managed, and how it is policed and the efficiency of how monies are paid.  This will always be the Achilles heel of any treasury funded scheme as the National Audit Office quite rightly has to ensure value for money. With the COVID-19 crisis rapidly emptying the public purse it can be imagined that all demands on public money will be heavily scrutinized, but sensible administration of the scheme and perhaps some reliance on common sense and pragmatic implementation of rules would be a good start.
The SFFS (sorry yet another acronym) is a white paper published in September by, among others, the NFU, CLA, TFA and the Commercial Farmers Group, and, to quote the NFU, "is about looking at how farm systems as a whole can become more efficient in the way they utilize resources and finding ways to improve land management."   This scheme is planned to deliver a whole farm strategy, where different layers of options are adopted to deliver wider environment and productivity results, and it is fair to say is more than just a transition to ELMS but is really the industry's preferred incarnation of what ELMS will look like. The authors stress it is a scheme open to all land managers and has three tiers in the way that ELMS is proposed.
Perhaps the best way to look at the transition away from the current BPS system is that any new scheme is not, and was never intended to be, a replacement for BPS. The simple but blunt tool of BPS provided an income stream for very little cost, but as a result, was very easy to criticize. Any new scheme will have options where land is either taken out of production, so there is an opportunity cost, or will require land to be managed in a different way, and this will often have a cost attached to it. That is why the DEFRA plan to base new payments on income forgone has received a lukewarm response from the industry, as with the added bureaucratic side of new schemes many may not see them as worthwhile. Whatever happens during the phasing out of BPS all growers will need to focus on their cost of production, and although you may already do that, we still see significant differences in such things as agrochemical use and fixed costs, regardless of soil types.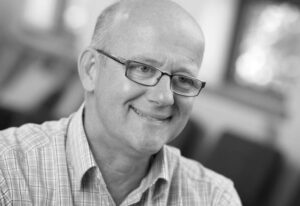 The appetite by DEFRA for the SFI is understandable though, as the introduction of ELMS is the foundation of a new agricultural policy implemented once Britain is no longer part of the European Union, so the need to get it right first time is high, whereas the clock is ticking towards the UK's commitment to be net carbon zero by 2050. The role agriculture plays in greenhouse gas emissions, whether it be methane from burping ruminants, ammonia from slurry, or nitrous oxide emissions from synthetic fertiliser, is well known, if hard to add straightforward metrics to. However, if the SFI is little more than a CSS then let's please just move to Tier 1 of ELMS quickly.