Hutchinsons Crop Production Specialists have offered advice to farmers on how nitrogen and other fertilisers can be used most efficiently.
Tim Kerr, Hutchinsons nutrition manager, has outlined why changes in practice over the last few years has been required, he said: "Firstly, the high cost of N fertiliser has focussed attention on maximising the return on a major investment. Secondly, incoming legislation on urea-based fertiliser has highlighted risks associated with using urea as a fertiliser. Third, there is a broader recognition that nitrogen fertilisers are the largest contributor to the carbon footprint of crops.
"To add to this, we have experienced a number of dry springs which have presented challenges in managing nitrogen applications to maintain crop uptake."
Making better use of Nitrogen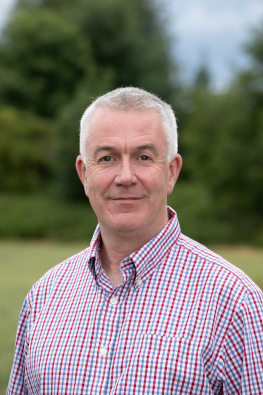 Mr Kerr pointed out that this is not just about nitrogen fertilisers. He explained: "The value of nitrogen in manures has also tripled. An average tonne of poultry manure is now worth more than £50 in available nutrients alone- such a valuable resource should be managed with that in mind."
The key to success is applying manure accurately at the right time and minimising ammonia losses. He continued: "The soil will typically supply around half the nitrogen required as cereals start growing again, but mineralisation of organic nitrogen is temperature and moisture dependant – it is unwise to rely on the soil supplying too much early nitrogen, especially if the soil temperature is below 5°C at rooting depth."
Mr Kerr explained that ammonium nitrate supplies readily available nitrate N as well as slower release ammonium N. He said: "Urea once in soil solution will supply ammonium nitrate. For those using urea for the first time – it is worth knowing that urea must undergo a chemical change to be plant available."
Based on this information, Mr Kerr advised that farmers should apply it earlier than ammonium nitrate. He said that the most consistent results come from 'front-loading nitrogen applications' and applying 80kg as soon as conditions allows will help to meet the early crop demand.
How do you solve a problem like urea?
Imminent restrictions on the use of urea-based fertilisers mean that fertilisers used in the spring of 2024 will need to meet the new guidelines.
Urease inhibitors are effective at reducing the risk of ammonia losses from urea. From 2024 these will need to be used from April 1 each year. However, volatilization cannot be effectively managed by the calendar and if we experience warm dry conditions in March, there could still be significant nitrogen losses from urea.
For liquid nitrogen users, it is simple to respond to the conditions and include an inhibitor if needed. Not so simple for granular urea, which needs to be protected before it is delivered. More people are opting for protected urea – with a urease inhibitor impregnated or applied to the fertiliser prior to bagging.
Protected urea offers benefits in terms of performance over untreated urea – increased efficiency of nitrogen will inevitably reduce the amount of N needed to meet the optimum nitrogen supply.
Therefore, the fact that legislation is telling us that urea can be inefficient – gives us the opportunity to learn how to make it as effective as possible. This is important, given the reduction in the amount of ammonium nitrate available for the UK farmer.
Using methylene urea products as a source of foliar nitrogen is a very effective way of maintaining nitrogen uptake through dry periods. Bypassing the soil and supplying a source of nitrogen that is safe and highly efficient offers further opportunities to rely less on conventional nitrogen fertilisers.