A farm walk on Thursday the 29th of September will show how a fourth-generation arable farmer is using Terravesta's Athena miscanthus crop to bed down pigs.
Alex Guthe farms 360 acres near Thirsk in North Yorkshire and has been harvesting miscanthus for four years.
"I would definitely recommend Miscanthus to other farmers," he said, "It works really well for me.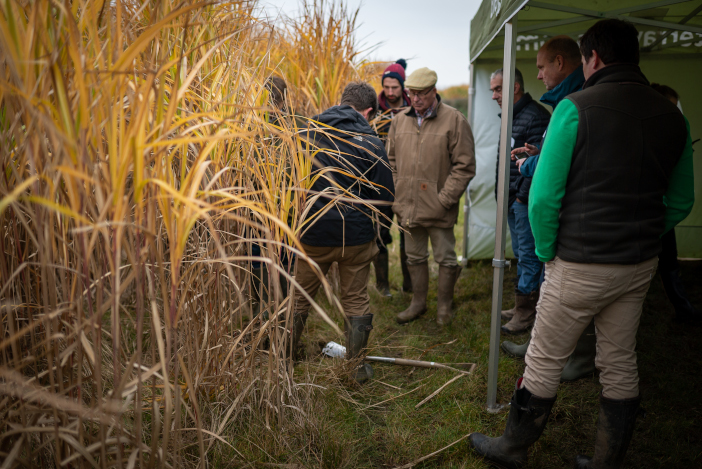 "Our family farm goes back through the generations, like many around here. We have an arable farm with mainly wheat, barley, oats, beans and grass. Our miscanthus crop was first sown in 2019 and by 2023 we will have 42 acres of it.
Mr Guthe also contract rears pigs, finding that the mixed farming approach works well. "Our Miscanthus second cut yielded 3.5 tonnes per acre, which we used for bedding for all of our pigs and we have a lot of them.
"Our 2,500 bacon pigs, are contract reared inside and go to Malton Bacon Factory in Malton, North Yorkshire and all of our Miscanthus goes into providing their bedding."
He added that miscanthus is highly absorbent and woodier than cereal straw, which the larger pigs can deal with.
"We also have 150 acres of grass let out on summer lets," he said.
To find out more and to book tickets for the farm walk, go to www.terravesta.com