Barenbrug are returning to Groundswell 2023 with grass and herbal ley displays as well as advice on how to bring regenerative agricultural principles to grassland farming.
Janet Montgomery, agricultural product manager at Barenbrug, said that farmers should be exploring how grassland can work for them: "Without major change to management practices, it's easy to use grassland to accomplish a few more of your regen ag goals.
"UK farmers already have a more holistic approach to farm management: well-practised rotations, varied and diverse cropping, integrated crop and pest management, livestock and crop integration. We're much closer to being able to implement regenerative principles without needing to tear-up the playbook and start over.
"There's still a lot of things we can do to progress and go further down that path, but you may already be 'more regenerative' than you think!"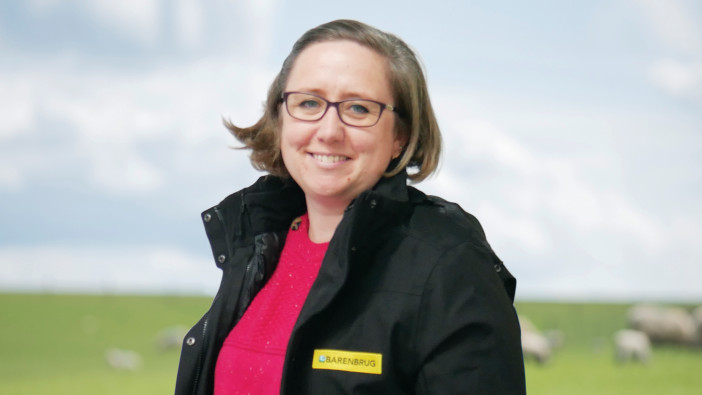 Ms Montgomery said grass should be the focus of any regen system: "Ensuring grazing livestock have a role on your farm is one of the system's crucial five principles. So if you're an arable farmer, you should be thinking about putting down some grass and borrowing some of your neighbour's stock.
"If you can't borrow stock, then even growing a multi-species ley to cut for silage will still deliver some of the benefits: feeding the soil and helping to increase biodiversity, while allowing the land a rest from its crop-growing duties for a year or more."
Three steps
For pastoral farmers, she recommends three simple steps to adopt to make the farm 'more regenerative': "First, think about the biodiversity of your swards. Adopting regenerative principles doesn't mean you have to ditch the perennial rye-grass altogether; far from it.
"Our best multi-species swards and herbal leys rely on PRG as their backbone species, but adding herbs and additional grass species can significantly improve soil health, pasture resilience and animal health.
"Then you should be assessing your grass fields, using our grassland index. This will help you plan your rotation to ensure that swards don't go beyond their prime and can either be reseeded, or brought back into cropping.
"With those two steps complete, the third and final step is to implement a robust grass management plan that will ensure all the grass across your farm is performing at its optimum level.
Barenbrug are the official Grass and Herbal Ley Sponsor at the June 28-29, 2023 Groundswell event. Ms Montgomery and her team will be available on the stand throughout the show and the company has grass and herbal ley plots in the Demo Field as well as further displays on stand.
Read more on Groundswell features here