Boss ORV has announced another two dealers to its Corvus Off-Road Vehicles network, with Redlynch Agricultural Engineering Limited providing coverage in Dorset, while Baggleys Machinery will supply sales and service in East Anglia.
Redlynch was founded in 1980 by Nicolas Heal, who initially found success in buying and selling second hand machinery. The company has now grown to span three counties in the southwest and is one of the leading agricultural dealerships in the UK.
"At Redlynch, we've carefully chosen the franchises we represent," said a spokesperson for the company. "Our mission is to provide customers with the right machine for them, it's in our interest to keep you happy."
Boss ORV managing director Phil Everett welcomed the team at Redlynch, adding that it was a major step forward for the company to gain such highly regarded sales and service in the area.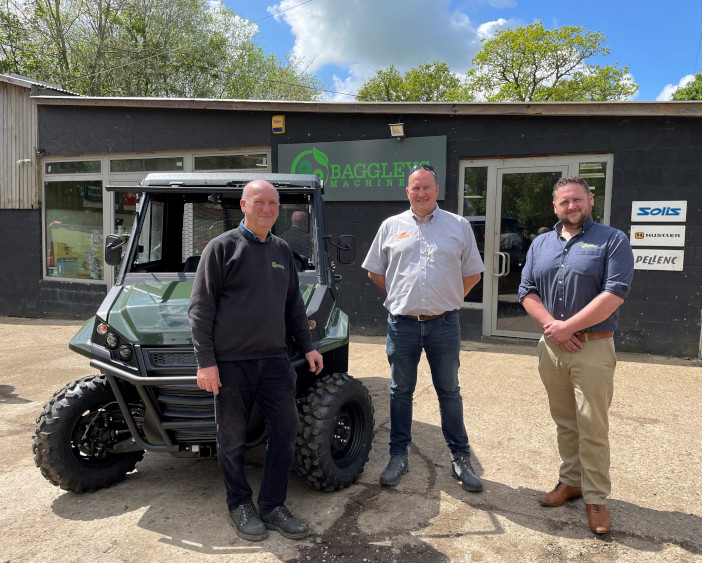 "Corvus UTV presence in the groundcare sector is growing from strength to strength as well," he added. "The Boss ORV team is joined by Baggleys Machinery and we welcome Solly Mansfield, Oliver Mansfield, Toby Mansfield and all the team at Baggleys in distributing the Corvus Off-Road Vehicles range in East Anglia."
Based in Norfolk, Baggleys is a family-run groundcare dealership offering sales, service and repairs. It has served the Norfolk community for many years and operates a fully equipped workshop, including staff who have gained their MST Master Service Technicians award.
For more information go to www.bossorv.co.uk