A new NFU survey has revealed that the majority of farmers and growers are interested in applying for the Environmental Land Management Scheme (ELMS) but that they want to see measures to help them achieve net-zero offered alongside environmental and biodiversity actions.
Four hundred NFU members were surveyed, of which 84% said they would like to see net-zero actions with the ELMS programme. The survey was undertaken to underline the key role British farming has to play in helping the country tackle climate change alongside producing climate-friendly, sustainable food.
It also highlights the importance of net-zero actions within ELMS and why fair reward and support for this work is essential for farm businesses who are focused on delivering farming's ambition to reach net-zero greenhouse gas emissions by 2040.
Respondents outlined a series of potential actions which would be most important for their businesses:
89% said hedgerow management and restoration;
84% said maintaining permanent grassland and/or improving grassland management;
81% said nutrient management, e.g. planning and precision application;
80% said generating and using renewable energy on farm;
74% said greenhouse gas footprinting.
The results form a key part of the NFU-led net-zero ELMS test and trail, which is currently underway to explore what can be achieved if net-zero measures are included in ELMS. The results demonstrate the high level of interest amongst the industry for net-zero actions but also that every farm is at a different place on its net-zero journey and so different measures, delivery methods and levels of advice will be needed to attract as many farmers as possible.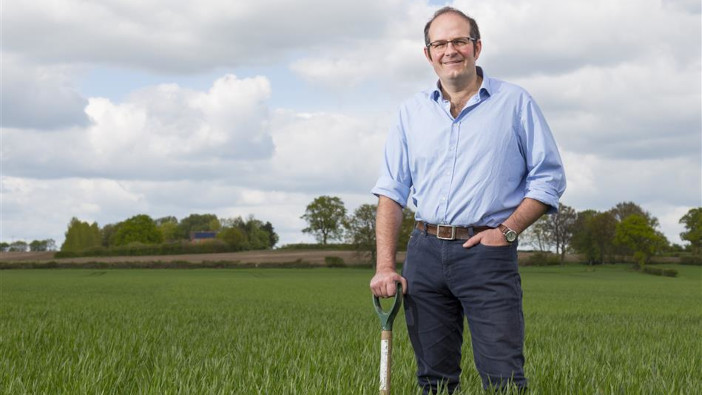 NFU vice president Tom Bradshaw said: "British farmers are really enthusiastic about net-zero opportunities and are committed to the industry's ambition to reach our net-zero target by 2040. This survey clearly shows the scale of demand for these actions and the need for future support schemes to cater for it.
"The ELMS needs to deliver meaningful, widespread and long-term benefits to the environment and our climate. I believe this should include offering a variety of options such as maximising the carbon storage potential of our grasslands, encouraging better nutrient management and, vitally, building confidence in greenhouse gas footprinting so we can effectively benchmark progress. This is also an opportunity for ELMS to work in conjunction with the carbon market so farmers can really maximise their potential when it comes to net-zero delivery.
"This is work farmers really want to do. It's so important that the government recognises this and shapes the new ELMS so that farmers have the means to do it. The inclusion of such incentives would be a giant step forward in securing our position as world leaders of climate-friendly food, paving the way for others to follow.
"This is an opportunity we don't want to miss, and as a nation striving towards net-zero by 2050 and a global community fighting the climate crisis, we can't afford to miss it."
Richard Thomas, livestock, arable and cider fruit farmer from Herefordshire who took part in the net-zero ELMS test and trial, said: "We are already doing a lot of net-zero work on my farm, including planting trees to sequester carbon, changing grassland management to build root mass in soils and using organic manures to cut nitrogen fertiliser use, but I want to do even more to make my business more carbon-friendly.
"The way I see it, including net-zero incentives within ELMS that are attractive to farmers and deliver meaningful climate mitigation results is a win-win. I would love to see options available within ELMS for things like long term hedgerow management regimes and reduced cultivation, as these would enable me to build on the work I'm already doing while continuing to produce fantastic, nutritious food.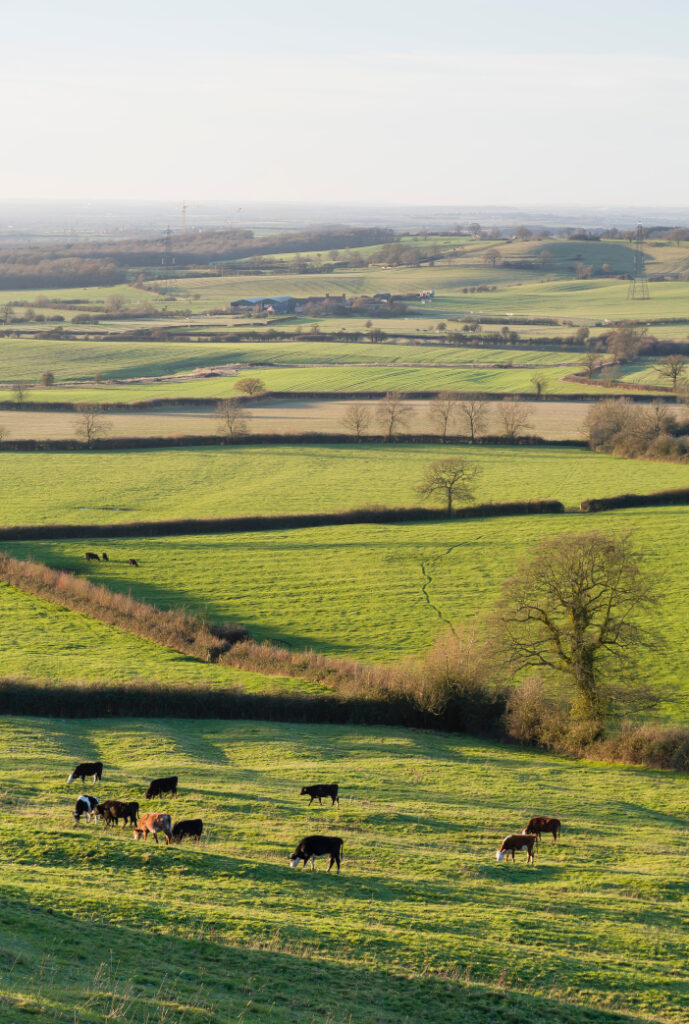 "For me, it's important that small farms like mine are represented in the design of ELMS, and I think flexibility and variety are going to be key to get as many farmers as possible taking part. For the scheme to work for my mixed farming business, I would need completely different options to those a large-scale fruit farmer in Kent would need, but if there is at least one option within ELMS for each farmer to do something for net-zero then we can have a real cumulative positive impact."
In another case study, Richard Cottrill, who farms 2,500 hectares in the Peak District with Jill Gascoigne said: "I find it inspiring to see how farmers are adapting and diversifying their businesses in so many different ways, all to make their businesses and the food they produce more climate-friendly. It's clear that most farmers are doing what they can within their current means, but there are still limitations holding us back.
"On my farm, I've planted trees and sphagnum moss to sequester more carbon, as well as running a regeneration project on our moor. However, if these actions were supported through ELMS I would be in a much better position to increase the scale of this work and invest more to build my carbon stores. I also believe there are huge opportunities for businesses like mine when it comes to selling carbon credits. The stacking of public and private sector funding could deliver huge benefits, not only for my business but for the whole country and the planet.
"While my own farm is well into its net-zero journey, I know there is more I could do if there was a more net zero-specific focus in ELMS, for example actions and help around using greenhouse gas calculators, which I think would be invaluable for British farmers and British food production."
To find out more and read more about the case studies go to www.nfuonline.com