The Royal Highland and Agricultural Society of Scotland (RHASS) has announced the winners of its 2022 Technical Innovation Awards.
The awards recognise, showcase and reward the innovations and developments made by the manufacturers, distributers, providers and inventors of the agricultural sector. This year, two Gold, five Silver and three Certificates of Commendations are being given; with the winners from 2020, 2021 and 2022 all receiving their awards at the Royal Highland Show in June.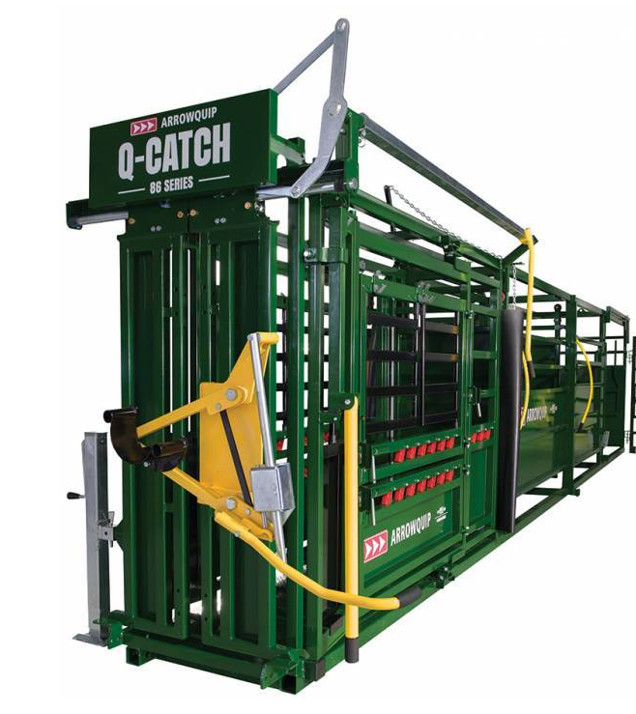 Gold award winners
Penderfeed Livestock Equipment and Pollock Farm Equipment were both awarded Gold this year; Penderfeed for their Arrowquip Q-Catch 86 Series Squeeze Cattle Crush and Pollock Farm for their Pollock Rope Scraper System.
Penderfeed's Cattle Crush claims to be the quietest crush ever manufactured – because of its nylon brushes on the hinges, rubber absorbers on the access panel slam bolts, and heavy-duty rubber flooring; the vet cage squeezes in with the crush, so it can be narrowed before cattle enter, and the yoke gate handle can be operated from anywhere on the crush's side.
Pollock Farm Equipment's Rope Scraper System uses a hollow shaft drive unit, with a torque spring and micro switch for animal safety. Plus, single-phase motors have been eliminated from the model, as the controller uses PLC technology and inverted power from 1 phase 240v to 3 phase 415v.
Silver award winners
Merlo UK won Silver for their all-electric eWorker telescopic handler, which offers up to eight working hours, thanks to its lead acid 48-volt battery, with a 9-hour charge time, and 4wd configuration as standard. The eWorker has a lift height of 4.8m and a maximum lift capacity of 2,500kg, while rear axle steering of up to 85 degrees ensures the machine's manoeuvrability.
New Holland Agriculture was also presented with a Silver award for the T6 Methane Power Tractor – the world's first 100% methane powered production tractor. The T6 has a power output that is comparable to its diesel equivalent but with 30% lower running costs. The high torque gas engine produces 99% less particulate matter, reducing CO2 emissions by 10%, when using natural gas (CNG), and, if using farm supplied biomethane, overall emissions can be reduced by 80%.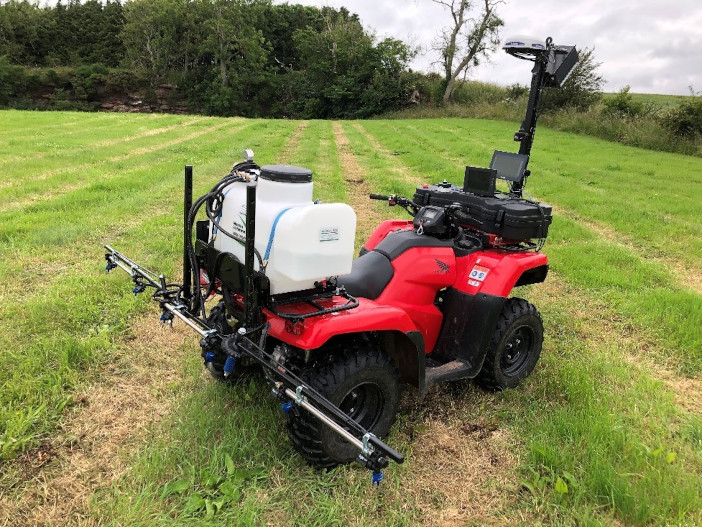 Soil Essentials won a Silver award for their SKAi smart camera, which uses artificial intelligence to detect and target the spot spraying of individual weed species. The SKAi camera uses the cloud-based platform (KORE) to transform data, as well as working in conjunction with existing GPS and sprayer systems. It is claimed that the solution can vastly reduce agri-chemical usage up to 90%, increase efficiencies, and reduce costly inputs, alongside its environmental benefits.
Stewart Agricultural's PS 22 29 H Carrot Trailer also gained a Silver award. The trailer features hydraulic suspension, a hydraulic-electric spool valve, electric steering, automatic lubrication, hydraulic rear door, drop-down sides, a Hardox Body and a Central Tyre Inflation system. The trailer was designed for specialised growers to transport carrots with minimum breakages, plus increased operator on-road and in-field safety.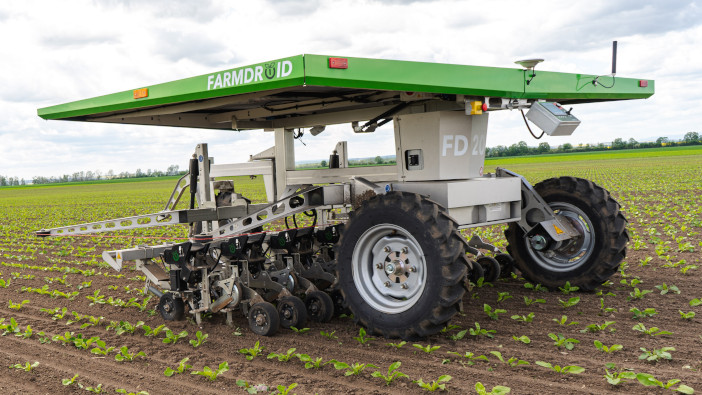 Opico were awarded Silver for the FarmDroid FD20: the world's first fully automatic robot that both seeds and mechanically weeds, powered via solar-power. The FarmDroid uses ultra-accurate GPS to record where each seed is placed exactly, so it can begin the weeding process before the crop emerges – the GPS knows precisely where each crop seed was placed. It is therefore capable of working within 5mm of each seedling, between the rows, and 20mm in the row.
Certificates of Commendation
Certificates of Commendation went to Calibrate for their Calibrate Analyser, which plugs into energy-generating and consumer assets to provide an assessment of efficiency improvements; Cotter Agritech for the Cotter Crate system, a stock management system for the dosing, vaccinating, tagging (and more) of lambs and adult sheep; and T, A & R Laird for their Cambwell Easy Loader, which makes the artificial insemination and flushing of sheep much easier and more cost effective.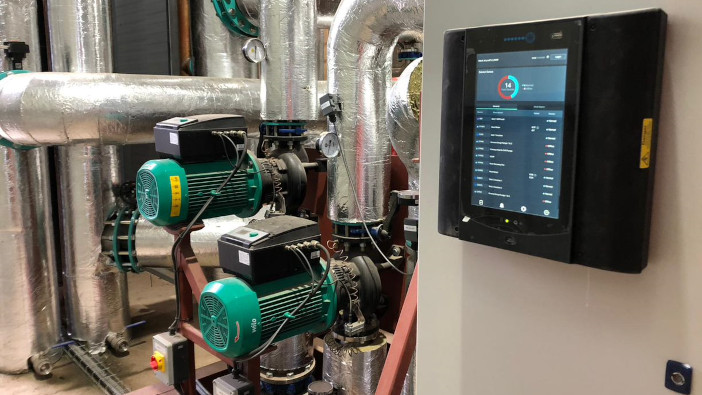 RHASS' chief steward of technical innovation, Christopher Sheperd, said: "We are delighted to receive such a variety of high-quality entries this year and we'd like to extend a huge congratulations to all our winners – who have continued to innovate despite challenging conditions."
"The focus of sustainability is clear this year, reflecting the importance of those working within the agri and rural sectors place on looking for innovative solutions to reduce their environmental impact. I look forward to coming together in person to celebrate all of the winners at the awards ceremony during the Show this year."
For further information and to purchase tickets for this years Royal Highland Show, visit www.royalhighlandshow.org.