One of the Midlands' biggest farming events will include an in-depth look at biological seed treatments.
The Arable Event takes place on the 7th of June, hosted by the Bradford Estates in Weston-under-Lizard on the Shropshire/Staffordshire border.
The free event will include treated and untreated trial plots, demonstrating the difference that biological seed treatments can make.
Danny Richardson, combinable seed product specialist at Wynnstay Group plc, said: "One of the best features of the Arable Event is that the demonstration plots receive the same farm programme as everything else at Bradford Estates, making them realistic on-farm representations of how varieties perform in this region.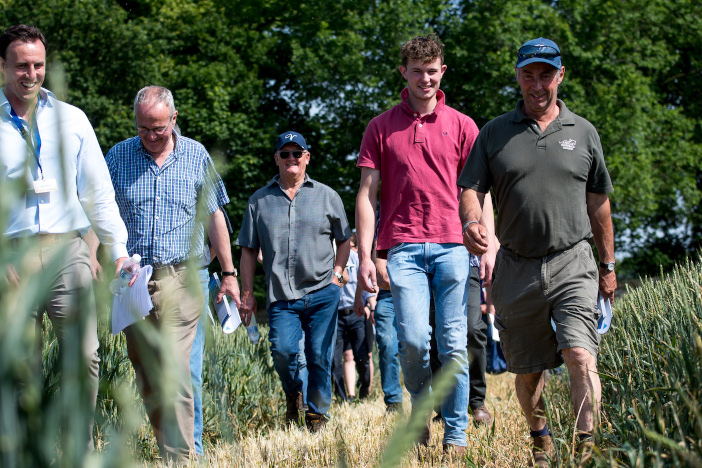 "This is a valuable indicator when making your autumn cropping decisions. The demonstration site includes winter wheat, barley, and oats, alongside hybrid rye, triticale and oil seed rape. All of them have given Wynnstay great insights through the growing window on how the varieties perform, which we are looking forward to sharing with you on the day.
"Despite the dry February, Spring has been very different when compared to last year. It has been much wetter, milder and more challenging travelling conditions but we have managed to keep on top of timings to ensure the treated and untreated plots will show some important differences.
"The demonstration will give you as farmers awareness of the biological seed treatments available this autumn. We will focus on how they can improve your nitrogen use efficiency and increase yield."
The Arable Event is organised by Wynnstay and Grain Link, with support from Bradford Estates. It runs from 9am to 5pm on the 7th of June. Fast-track entry is free and includes entry into a prize draw.
The event is sponsored by Syngenta, Wynnstay, HSBC UK, CF Fertilisers, Bradford Estates, Grain Link, DSV-Seeds, Omex, ICL Fertilizers and Edwards & Farmer Ltd, and offers the opportunity to collect BASIS and NroSO points.
For more information go to www.thearableevent.co.uk