At the Low Carbon Agriculture Show, March 8 and 9, over 100 expert speakers will discuss topics ranging from soil health, carbon farming, and sustainable water management to updates on environmental land management schemes, and dedicated sessions for each renewable energy type, as well as agri-Tech and seminars on energy storage and Low Emission Vehicles (LEVs).
Representatives from Defra, the Department for Business, Energy and Industrial Strategy (BEIS), Department for Transport (DfT), Environment Agency, Welsh Government, NFU and Country Land and Business Association (CLA), will present at the show's conference.
Held in partnership with the NFU, CLA and Energy Now, the Low Carbon Agriculture show incorporates four expos including: 'Environmental Business Expo', 'Farm Technology Expo', 'Energy Now Expo' and 'Low Emission Vehicles Expo.'
New for this year is the carbon farming session, chaired by Susan Twining, chief land use policy adviser at the CLA. This session will discuss measuring, reducing and trading carbon, as well as updating delegates on the soil carbon code.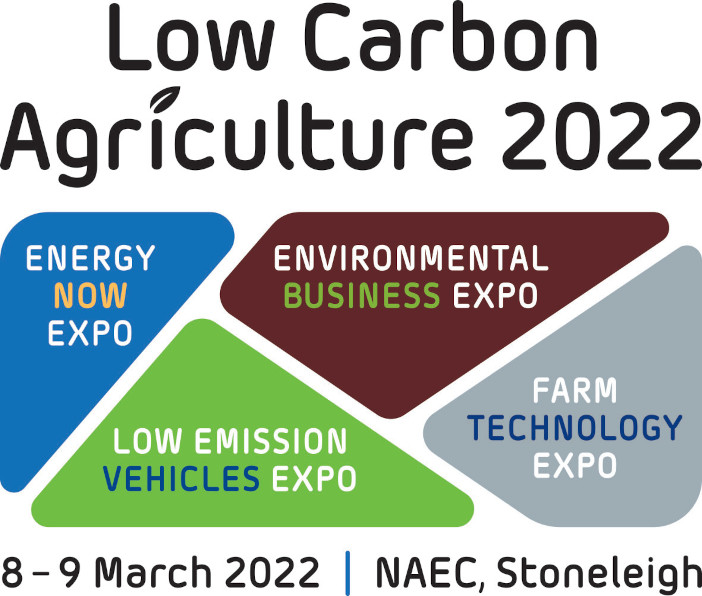 Visitors to the event will also have the chance to try out Low Emission Vehicles (LEVs) on a test track. Vehicles on display include the T6. 180 Methane Power tractor from New Holland, and agricultural Land Rovers which have been converted to 100% electric using a 'drop-in' kit from clean transport specialist, Electrogenic.
For more information and to book tickets go to www.lowcarbonagricultureshow.co.uk