British farmers are showcasing their role in producing the best of British climate-friendly food, in the streets of the City of London, during the 2021 Lord Mayor' Show.
The Lord Mayor's Show was postponed last year due to the Covid-19 pandemic; however, it returns on Saturday, November 13, with a dairy-themed entry from the Worshipful Company of Farmers. This entry takes centre stage as farmers exhibit their commitment to caring for the farmed landscape and progress towards a net zero future.
Master of the Worshipful Company of Farmers Karen Mercer said: "This year we are delighted to be highlighting the role of the British dairy sector and its important role in producing the best quality food for your table every day of the year."
As part of the showcase, a state-of-the-art New Holland T6 tractor will star in the parade, as the world's first 100% methane-powered production tractor. Alongside will be a New Holland forage harvester, and a trailer displaying imitation cows in a milking parlour, and a supermarket fridge, to highlight the range of high quality and sustainable British dairy available from milk and cheese to butter and cream.
The Worshipful Company of Farmers entry in the 2021 Lord Mayor's Show is supported by the NFU, Red Tractor, New Holland Agriculture, Surrey Docks Farm, and Mark Bayley Ltd.
NFU Deputy President Stuart Roberts said: "With Saturday's procession taking place just as the COP26 event in Glasgow comes to an end, we will also be highlighting how farmers are working towards the farming industry-wide ambition to be net zero by 2040."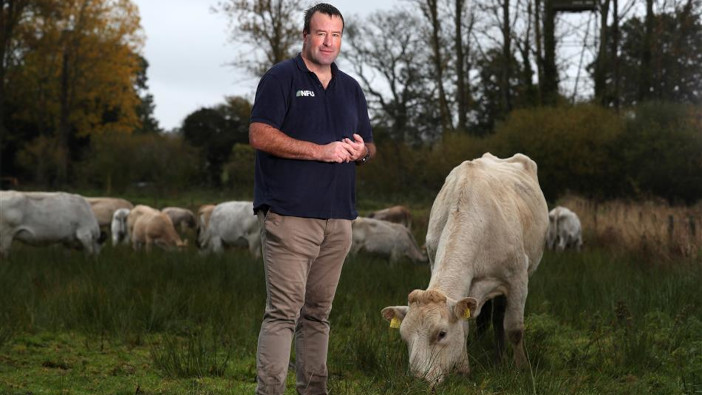 While Surrey Docks Farm Manager Gemma Hooper commented on how the parade will help to raise the profile of city farms, as "members of the Surrey Docks Farms Youth Committee aged eight up to 25 will be in the parade to proudly represent British farming."
Look out for the Worshipful Company of Farmers entry, serial number 87, during the live BBC1 coverage of the Lord Mayor's Show from 10.30am on Saturday, November 13.