Organisers of the CropTec Show were delighted to welcome visitors on the 24th and 25th of November at the East of England Showground. The focus of this year's event was to equip the industry with the knowledge and resources to develop resilient farming businesses.
As one farmer said: "We have learned a lot that will help us navigate the reduction in farm support."
Sanjeev Khaira, director of Arc, which acquired CropTec earlier this year, said: "It was wonderful to see so many visitors and exhibitors enjoying being back at a physical event. As one of Arc Media's first events we were particularly proud to play a part in bringing farmers and other industry experts back together again to showcase the latest arable technology and how farmers can farm more sustainably."
The seminar programme brought visitors up to date with the latest thinking on soil health, crop nutrition and crop protection. The talks, which often had standing room only, are available to view on-demand on the CropTec website.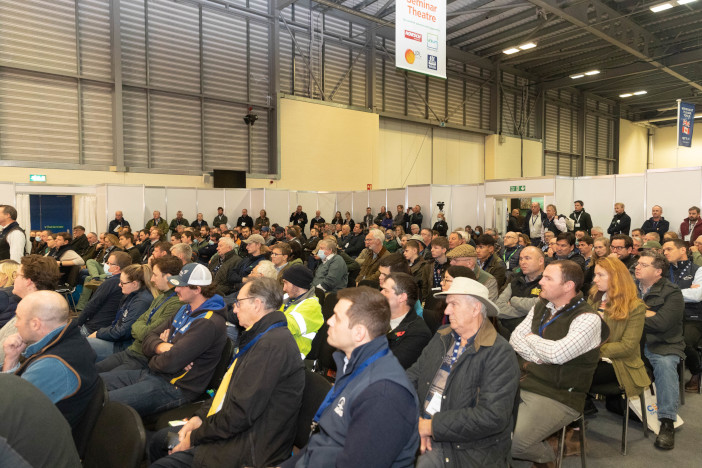 Chair of the crop protection seminar, NFU senior regulatory advisor Chris Hartfield, said the sessions looked at what the future held for farmers and growers post Brexit: "There are challenges and lots for us all to think about in terms of the availability of protection products in the future."
Dr Daniel Kindred spoke in the crop nutrition seminar: "My main message was about nitrogen and how we can get away with using less. Thinking about it from an economic perspective and from the technological perspective – what technologies might be available to help?"
Four specialist hubs outlined the research and development underway in the UK to bring innovative technologies and plant varieties to market. The UKRI sponsored Transforming Food Production highlighted some of the projects investigating robotics to create solutions.
"There is no point developing a technology if there is no problem to solve," said Chris Danks, while Simon Pearson added that a 'multi-faceted' approach was important. "We're looking at what's interesting to agriculture in robotics and what's interesting in agriculture to roboticists."
The inaugural Careers Corner, sponsored by BASIS, provided information on the many opportunities across the sector. Rural business advisor Beth Duchesne of Brooks Leney encouraged new entrants to gain a mixture of formal qualifications and experience, keep up to date with industry changes and be persistent. The Careers Corner was particularly popular with students. "I learned a lot about different career options and the support that's out there," said one student from Hampshire.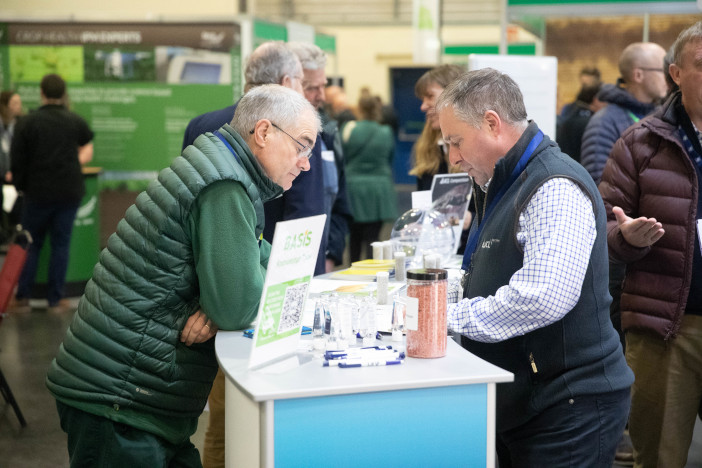 The hubs were complemented by more than 140 businesses showcasing the latest technology including apps, inputs, implements and machinery, with 10 sprayers available for working demonstrations.
The Regenerative Agriculture lunchtime debate attracted huge audiences on both days. Chaired by Harry Farnsworth of Control Union UK the debate aimed to address whether regenerative practices stacked up on farms drawing on experiences from three farmers using new ways of farming.
Ben Taylor-Davies 'Regen Ben' told delegates that his only regret was not taking a regenerative approach sooner. "I'm a much happier farmer now. We changed our attitude to livestock – and they've responded!"
Norfolk farmer Will Goff said: "Success is in the attention to detail; little things make the difference."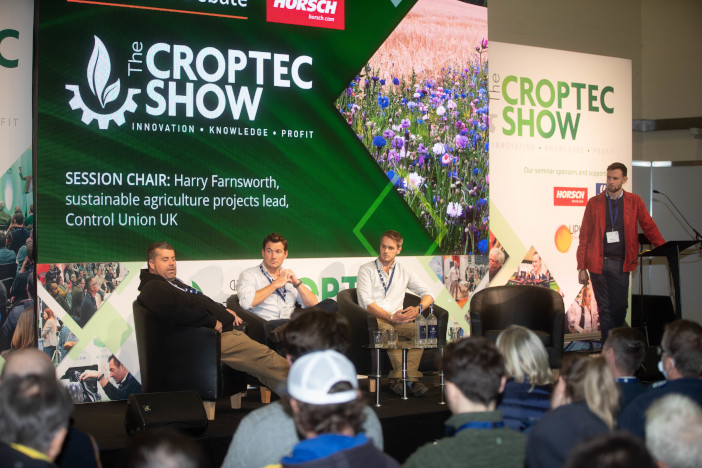 Visitors were keen to discuss and understand the different systems, said Harry Farnsworth: "They wanted to talk about how to make it work on their own farms."
Event Manager Gareth Jones added: "We recognise CropTec is a key date in the agricultural calendar playing an important role in keeping the industry connected with technological advances. Plans are already underway for next year's show on Wednesday 23rdand Thursday 24th November 2022."