In early 2021, the Lamma Show and The Institute of Agricultural Engineers (IAgrE) launched the Young Engineers Award, to celebrate the new generation of agricultural engineers who are working to support UK farms in their bid to become more sustainable, profitable and efficient.
A panel of judges have now selected a shortlist of five finalists:
Stephen Davies believes that his feed bucket, which grabs mixes and distributes silage and feed, is a low-cost alternative to a diet feeder. Aimed at small sheep and cattle farmers, the feed bucket is used in conjunction with a telehandler and loader and can help reduce feed costs. Stephen was inspired to develop it after hearing feedback from customers in a previous job as well as experiences on his own small family farm.
Will Dunn was prompted to develop his Ag-Drive app after seeing how frustrated his father (a farmer and contractor) was over the invoicing process. The resulting 'all-in-one' cloud-based app is a cost-effective paperless system to manage a farm business from job planning through to completion, along with the ability to send invoices whilst linking to accounting packages such as Xero and QuickBooks. It was launched to market in June 2021.
Thomas Land has spent three years developing the Landwrx IRM-8R inter seeder which is used to sow cover crops between crops such as maize. It is designed for high work rates with low running costs and, due to its high clearance, it can work in maize at the six to eight leaf stage. The inter seeder can help farmers access the benefits of cover crops including capturing nutrients, carbon capture and providing extra grazing for livestock while preventing soil erosion and leaching.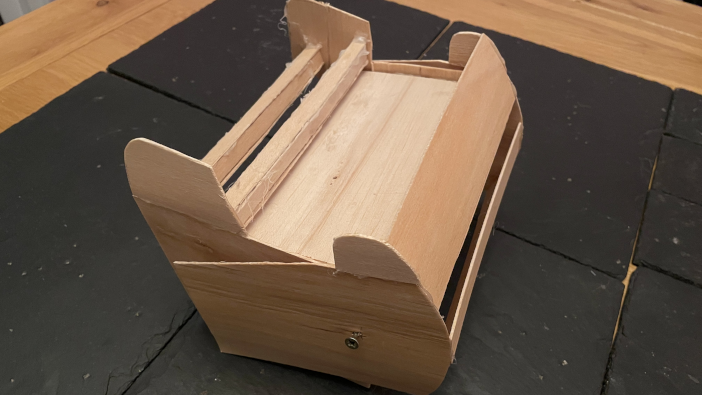 Hywel Phillips has developed a modified 40ft combine header trailer for transporting telehandler attachments and mobile weigh beams during harvest. The idea came from his role on an arable farm that operates over a large area with harvest equipment needing to be moved frequently. Hywel says that his innovation offers time savings and offers a safer alternative to traditional transport options.
Colin Taylor was inspired to develop his Rumex intelligent spraying system after talking to a neighbouring farmer. His system can transform standard agricultural boom sprayers into "See + Spray" machines that can simultaneously locate, identify and spray weeds. Colin's project started in 2018 as part of his MSc degree but has more recently become a full-time commitment as it nears commercialisation.
The public can vote for their favourite finalist, visit www.lamma365.com to cast your vote now. It will be a combination of the public vote and the score each finalist receives from the judging panel that will decide the winner of the Young Engineer Award.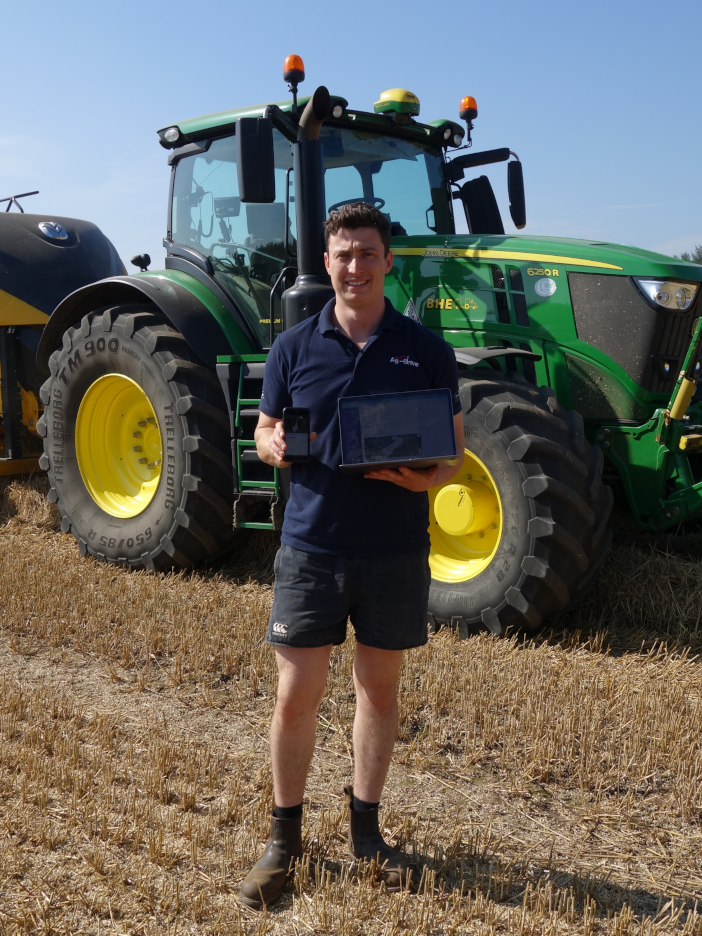 Public voting closes on December 10, 2021, and the winner will be announced at the Lamma Show on January 12, 2022.