Entries are now been accepted for AgriScots hotly contested silage competition. Organisers are anticipating a bumper year for entries, as home-produced forage becomes more critical for farmers.
Many growers are facing tighter profit margins as costs spiral, and high quality forage could be key to keeping feed costs down.
Those interested have until the 17th of October to submit their silage analysis to sponsors and organisers Watson Seeds, with four categories to choose from. Beef and Dairy Clamps; Big Bale and a Young Farmer class for those under 26.
Three finalists will be chosen for each category, with the winners announced during AgriScot following a live forage analysis.
Organiser Andrew Best encouraged farmers to submit samples: "Long dry spells this summer will have affected certain regions more than others and will no doubt have had an impact on silage quality and quantity, and with volatile weather patterns likely to continue in the years to come, the need for conducting silage analysis grows increasingly important.
"For every farm across Scotland, it is important to have a baseline with your silage, so you know how you are best to ration it. Home-produced forage is still the cheapest feed you can have on any farm and with production costs spiralling, will prove critical to keeping costs down."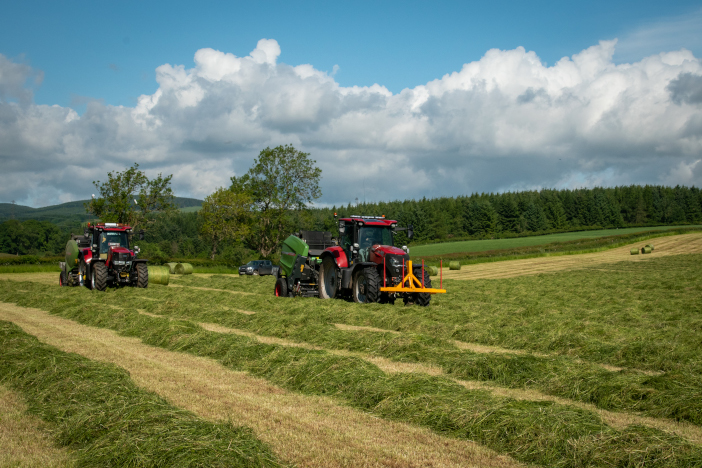 Last year's winner in the Dairy Clamp category, Daniel Ritch, from Brettobreck Farm in Orkney, shared his experience of the competition.
"We were over the moon to win in 2021 and it was quite an achievement for this far north in Orkney, it definitely helped put us on the map. Entering the competition was such a simple process, we just had to email over our analysis, and we have been delighted with the 10 acres of grass seed we won as a prize.
"We used variety Duart, for a trial this year on a 12-acre park and put forage peas in it, which have been under sown with grass seed and it came out as a really good crop, 192 bales which will be this year's winter protein."
The competition is a favourite feature of the AgriScot event, as visitors gather to hear expert commentary from the judging panel. Hugh McClymont will be joined for the first time by RHASS chairman and agronomist, Jim Warnock.
Mr Warnock said: "There has never been a more crucial time to secure high quality forage as it is the cheapest feed you will secure for your animals during the winter months. So much good grassland is lost by high infestation of aggressive weeds, as farmers tend to prioritise other land first.
"More time and effort must go towards the renewal of grass swards, but fundamental to that is soil analysis. By understanding and improving your soil PH, you will get a much better sward, and this will translate into better value on fertiliser spend and higher quality silage."
The winner of each category will be awarded ten acres of any Watson Seeds Castle Mixture, with second and third place receiving five and two acres respectively. All entries should be sent to [email protected] by the 17th of October.