Goodyear, along with parent company Titan International, will be one of the major sponsors for Kidderminster Harriers' FA Cup tie against West Ham United on Saturday 5th of February.
The UK base is in Cookley, just three miles from the Aggborough Stadium which is set to host one of the biggest games in the club's history.
The Goodyear logo will feature on digital screens and static advertising hoardings around the pitch and the game will be broadcast live on BBC and shown in dozens of countries across the world.
Lindsay Hart, European tyre sales director of Goodyear Farm Tires, said: "This is a huge occasion for the whole local community and we are delighted to be playing our part in supporting the club.
"Titan has been a long-term supporter of Kidderminster Harriers and we are delighted to extend that association through Goodyear Farm Tires.
"Of course, it is a huge ask for Kidderminster to beat a team like West Ham but the FA Cup is renowned for being a competition of shocks so we will be keeping everything crossed that the manager Russ Penn and his team can produce a massive upset.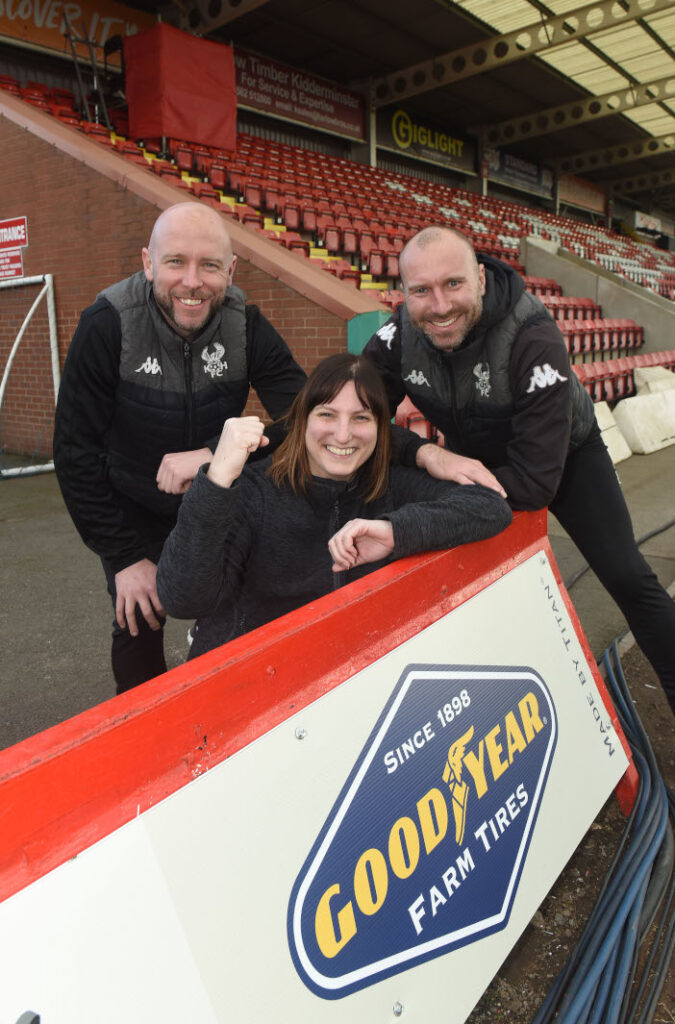 "The game has captured the imagination of the local community and we are delighted to play our part in helping to build the excitement ahead of kick-off."
Kidderminster Harriers chairman Richard Lane said: "We have enjoyed a fantastic relationship with Titan over the course of the season and we are pleased to have them, as well as Goodyear Farm Tires, onboard for this game.
"Forging relationships with local companies is vital for any team and we are delighted to be able to repay their loyalty with a match which will be talked about for many years to come."