East Yorkshire – based Grange Machinery will be celebrating a successful year at Cereals 2023.
Manufacturers of agricultural machinery and wearing parts, the company offers solutions to farmers across the UK and the world and has seen expanded distribution and a new product line come through this year. It specialises in adaptable low disturbance toolbars and standalone looseners which offer solutions to many cultivation and seeding challenges.
Expanded dealer network
Grange Machinery has seen rapid expansion of its dealer network this year, signing up leading businesses Peacock and Binnington to cover North Lincolnshire and East Yorkshire, and MANNS with branches in East Anglia, Kent and Leicestershire.
Midlands dealership B&B Tractors is the latest to join the network. Established in 1991, B&B Tractors has four depots covering Nottinghamshire, South Yorkshire, Derbyshire, Staffordshire, Warwickshire and Leicestershire.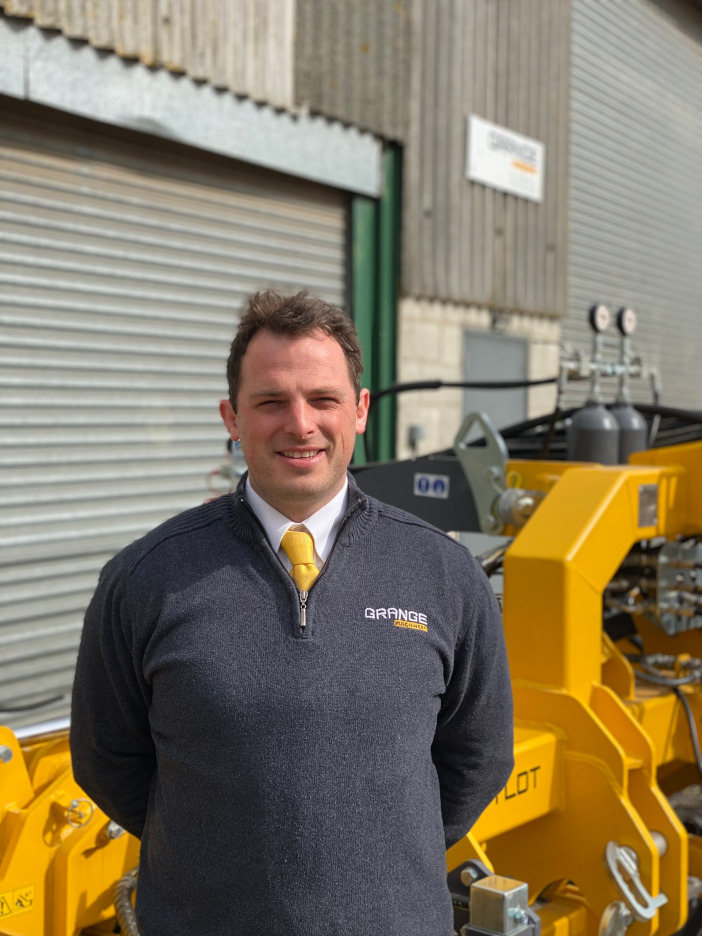 Rhun Jones, Grange Machinery managing director, said: "We are very pleased to have B&B Tractors on board. We feel the product range we offer will enhance and compliment the current B&B product portfolio perfectly. They are a progressive dealer offering high quality products with a vision of where farming practises are moving to. We're looking forward to working with them and growing the brand in their area."
Colin Blood, sales manager at B&B Tractors, added: "We're thrilled to be working with Grange Machinery and feel that the addition of a deep cultivating range will be highly valuable to our offering. As some of our branches are in mixed farming areas, the grassland aerator will be well received and we are also looking forward to offering products such as the low disturbance subsoiler for customers moving into regenerative agriculture."
B&B Tractors will also be exhibiting at Cereals, showing examples from the Grange product range.
The Strip-Till Preparator
Grange Machinery has added an important new product line this year, aimed at helping farmers reap the benefits of strip-till cultivations. Designed with input from farmers looking for the perfect tool to help establish their maize, sugar beet or brassica crops, the Strip-Till Preparator has been developed over several seasons.
Mr Jones said: "We designed and built three prototype machines which had various changes and additions to the frame and the general layout in the row to achieve a truly effective and versatile implement.
"It's essential to get the design of this type of machine exactly right to make the perfect strip to allow targeted planting and application of fertiliser, making the best use of costly inputs, preserving moisture and improving soil quality."
Three independent rows of cultivation discs can be hydraulically adjusted whilst working in harmony with a low disturbance tine and point, a unique feature which allows the Preparator to create a perfectly cultivated row that is ready for planting.
Available in 3m, 4m and 6m working widths; horsepower requirement is from 210hp. The Strip-Till Preparator is now in full production and can be seen working this season