The latest Fastrac range, featuring an all-new touchscreen interface and other updates, will make its Midlands Machinery Show debut next month, alongside a collection of material handlers, exhibited by dealers Sharmans Agricultural and G & J Peck Ltd.
New Fastrac 4000 and 8000 machines have an updated electronics infrastructure, with integrated ISOBUS implement control and GPS guidance, all operated through the new iCON armrest with a 12-inch colour touchscreen.
JCB engineers have also developed new control strategies for the CVT transmission, with fully automatic powertrain management. It's possible to switch between the pedal and the joystick simply by using the preferred control system, while a new joystick-mounted thumb roller provides fine speed adjustment.
Jon Wareing, JCB sales manager at Pecks said: "The Fastrac iCON with its all-new control system and other upgrades has generated huge interest, so we're planning to exhibit our 348hp Fastrac 8330 iCON demonstrator for visitors to sit in the cab and appreciate the features of the new controls, which are so intuitive to set up and use."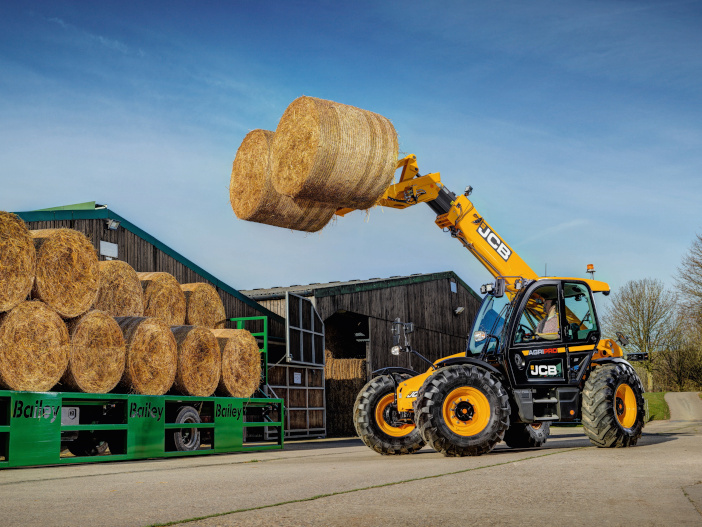 Sharmans managing director, Scott Barclay added: "The Fastrac has always had strong appeal with its unrivalled ride comfort, great all-round visibility, and fast working and road speeds.
"With the new iCON version, it's also up with the best in terms of tractor and implement control and guidance, with an enhanced transmission also contributing to a more enjoyable, more productive experience for the operator."
The two companies will also exhibit models from the Loadall range, which was extended with the 542-70 AGRI Pro earlier this year. This includes a 173hp JCB DieselMAX engine, a 50kph DualTech VT transmission and 160 litres per minute in hydraulic power.
The Midlands Machinery Show will be held at the Neward Showground on the 16th and 17th of November.