The new Scot JCB Group, which handles sales, parts and service support for the company's range of agricultural machines, will make its public debut at AgriScot in February.
Scot Agri Ltd combines the activities of Kelso & Lothian Harvesters and A M Philip Agritech with those of the parent group's JCB product distribution and support to create a single business.
David Donoghue, Scot Agri sales director, said: "This initiative has given us a much clearer identity as one of the largest multi-branch agricultural machinery dealerships in the country and has been very well received by our customers.
"They now see a single entity within the Scot JCB Group dedicated to the farming sector supplying a wide range of market-leading products, and providing a long-established high level of servicing, repairs and parts support."
The 2020 edition of AgriScot was cancelled due to the Covid-19 pandemic, and was further postponed from the November timeslot in 2021 to early February 2022 in the hope of avoiding further disruption.
Lucy Mullin, Scot JCB Group marketing manager, said: "We're now all very excited to be preparing for AgriScot on February 9 at the Royal Highland Centre, Ingliston; we're supporting the event by sponsoring the 'Fastrac Entry' pre-registration system so that visitors can enter the show without delay.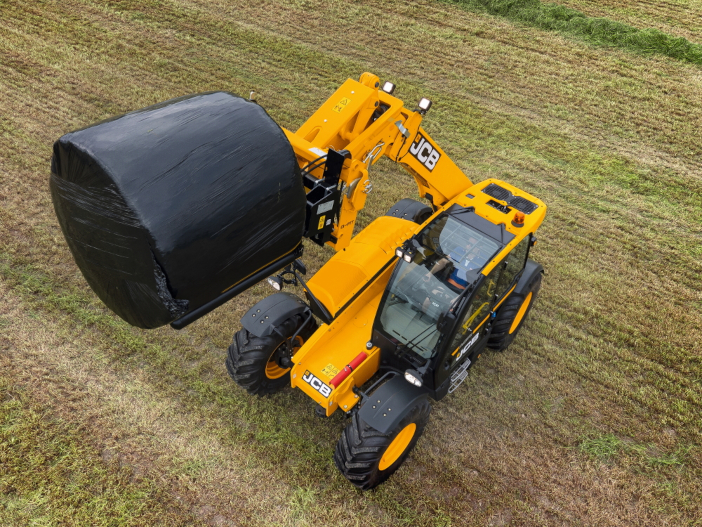 "We've also taken the opportunity to have a bigger stand in a prominent position alongside the show ring to make a clear statement about the strength and scope of the new Scot Agri division."
Fastrac and Loadall products will be in the spotlight at the event, including the latest Stage V models of the Fastrac with increase payloads and gross vehicle weights. The Loadall machines offer increased power outputs, additional models and wider availability of the DualTech VT transmission.
The company will also highlight its increased Massey Ferguson territory throughout the Lothian and Borders area, as well as the numerous implement franchises that the company handles.
"There will certainly be no shortage of new machinery to discuss in addition to our new organisation," said David Donoghue. "We can't wait to meet customers old and new in person at the AgriScot show."