Farmers will be able to find out more about the new Sustainable Farming Incentive (SFI) standards at the Low Carbon Agriculture Show when it returns to the National Agricultural Exhibition Centre (NAEC) in Stoneleigh on February 7-8, 2023.
With conference sessions, an extensive speakers schedule and an exhibition featuring agri-tech advances, low emissions vehicles and machinery and environmental opportunities for farmers, the show will give farmers the opportunity to speak to industry professionals with up-to-date knowledge and advice.
Attending the show and speaking at a key note session on February 7 will be Trudy Harrison MP, Minster for Natural Environment and Land Use. She will inform attendees about the government's plans to support a productive and sustainable farming sector whilst Defra's Future Farming and Countryside Programme team will available to answer questions about related policy and payments, including the new SFI standards.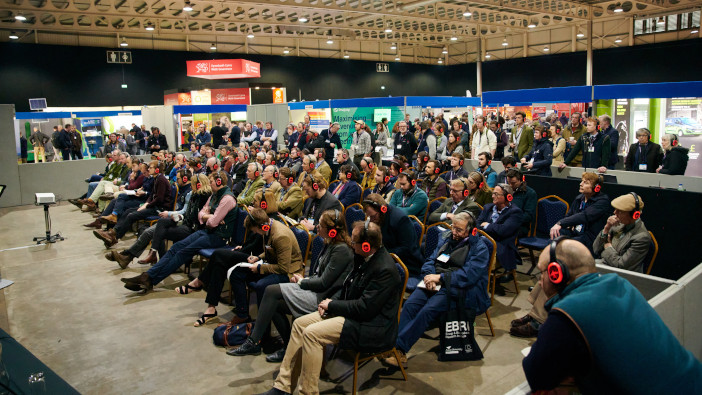 The show, which is held in partnership with the National Farmers' Union (NFU) and the Country Land and Business Association (CLA), is holding new conference sessions this year, including enhancing biodiversity, transitioning to regenerative farming systems, niche crops, managing energy use and costs, the decarbonisation of UK heat and power, and managing returns from clean energy assets. Four defined areas at the event will give further support and education to attendees: 'Energy Now Expo', 'Environmental Business Expo', 'Low-Emission Vehicles Expo' and 'Farm Technology Expo'.
A range of companies will be launching and showcasing products at the show, including Biomass Connect, a new £4.8M project funded by the Department for Business, Energy and Industrial Strategy (BEIS) to increase biomass crops grown in the UK. In the Low Emission Vehicles Expo, the all-electric Scottish Munro utility truck will make its debut, as well as the world's first electric compact tractor, the FT25G. JCB will show the JCB 525-60E Telehandler, the 35-22E Teletruk, and the 1.25QE Power cube. Eco Charger will be displaying its range of electric quads, and Osprey Charging Network is looking for freehold and leasehold land to expand its driver-recommended rapid charging network.
Cutting-edge innovations in agri-tech and precision farming, including Agronintelli's Robotti and AutoSpray Systems' autonomous drones and robots will also be available for visitors to view.
Headline speakers at the conference include:
Trudy Harrison MP, Minister for Natural Environment and Land Use at Defra, discussing the Government's plans to support a productive and sustainable farming sector.
Harley Stoddart, head of climate mitigation science at Defra, asking whether 'an industry standard for on farm GHG emissions can be established'.
Mhari Barnes, senior advisor agriculture & ELMs, Environment Agency, covering 'Aligning water management strategies with environmental policy'.
Tom Heap, farming and environmental journalist, chairing the 'Reaching net zero in agriculture' debate.
Tom Bradshaw, NFU deputy president, speaking in the 'Reaching net zero in agriculture' debate.
Patrick Lane, CLA vice president, also speaking in the 'Reaching net zero in agriculture' debate.
The Labour Party's Climate Change and Net Zero shadow minister Dr Alan Whitehead, speaking in the keynote session.
Rob Harrison, organic farmer and NFU Environment Forum member, covering 'Protecting watercourses from pollution'.
Sarah Wynn, managing director – Climate Change and Sustainability, ADAS discussing 'Managing, reducing and capturing your carbon'.
Joe Stanley, farmer & head of training & partnerships, GWCT Allerton Project, looking at 'Understanding the effects of different farming methods on wildlife and the environment'.
Andy Bason, farm manager at Newhouse Farm Partnership, giving 'A practical guide to regenerative farming'.
Kerriann Mclackland, head of land at the Environment Bank, discussing 'Risk and rewards of biodiversity net gain'.
Hamish Conway, Limejump business development manager, offering guidance on 'Securing the best price for your energy'.
Jon Swain, technical director at NFU Energy, outlining how to 'Combat rising energy costs with clean energy'.
Mark Russell, partner at Carter Jonas, discussing 'Opportunities to bring natural capital into your estate/farm/portfolio'.
To learn more and book your free ticket, visit www.lowcarbonagricultureshow.co.uk.