Morrisons supermarket is bringing back the character of Farmer Christmas for the second year, for its festive TV ad campaign that puts farmers and food producers at the heart of Christmas.
The 60-second ad will see Farmer Christmas swapping the traditional sleigh for a tractor that carries him across fields to his festive workshop, where a host of 'real live elves' are working to prepare the many festive dishes that will be available in Morrisons' stores on the run up to Christmas.
In the workshop, Farmer Christmas introduces an elf – or Morrisons baker – creating puff pastry mince pies in 'magic ovens', a fishmonger showing off smoked Scottish salmon, and a butcher who gives Farmer Christmas a traditionally glazed gammon joint that is "like a big edible Christmas present".
Farmer Christmas then travels on his tractor to deliver the freshly prepared feast to a family, before sitting down to join them for dinner.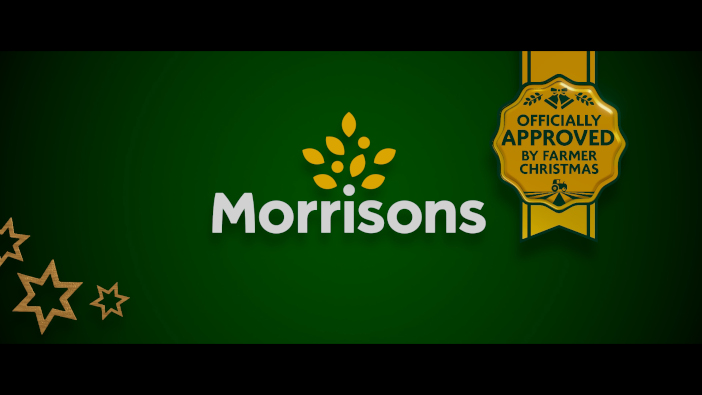 The ad concludes with Farmer Christmas affirming Morrisons' commitment to British farming, and tells the audience to keep an eye out for his 'Officially Approved By Farmer Christmas' stamp that will feature throughout Morrisons' festive campaign, in store and across paid media.
Rachel Eyre, Morrisons chief customer and marketing officer, said: "We know that customers are having to manage their budgets closely at the moment but they have told us they don't want to compromise on the Christmas meal.
"We've brought Farmer Christmas back this year to show them the food and great prices that, thanks to Morrisons foodmakers and farmers, will be available throughout the festive period, all stamped with his seal of approval."
The Farmer Christmas TV ad will launch during Good Morning Britain on Monday, November 7, and will then feature on screens during shows such as Coronation Street, Bake Off, I'm a Celeb and Goggle Box. The wider campaign will also run across radio, press, digital display, and social media channels.