Over 50 vintage and rare tractors will make their way to the Royal Bath & West Show, taking place between the 1st and 3rd of June at The Showground, Shepton Mallet.
"Farm machinery innovation, and particularly tractors, have shaped the modern agricultural landscape and society," explained Patrick Palmer, retired chief steward, tractor enthusiast, and 40-year Royal Bath & West Show veteran.
"Mechanisation of agriculture and the growth of productivity has freed populations to pursue other endeavours. The Bath & West Show's vintage tractor entries offer the public an opportunity to see that progress up-close in the form of changing tractor technology."
The move to diesel from tractor vaporising oil (TVO) is arguably one of the most important innovations in the industry, ensuring consistent, economic performance.
"TVO was a very cheap form of petrol, but the big problem was that it wouldn't ignite at low temperatures," said Mr Palmer.
"Tractors had a small tank of high-quality petrol for starting them, and a second tank of TVO for running. Once the tractor was up to temperature the operator would need to switch to the TVO tank, but if they got it wrong and switched too soon – which frequently happened – the spark plugs would bung up with oil and stop firing.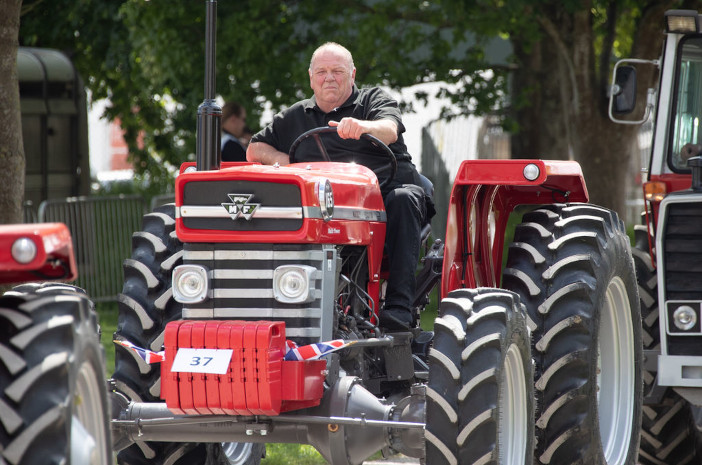 "They would have to strip and clean the plugs and try again. It was a nightmare."
Mr Palmer had one of the earliest diesel tractors, a David Brown 30d, which led the vintage tractor parade at the event last year. This year's demonstrations will also include vintage steamers, tractors and heavy goods vehicles.
Among the 50 entries this year will be a 1947 David Brown, which will be the oldest entry this year, said vintage tractor steward and Ferguson club area representative, Robin Hatcher.
"We have a fascinating range of other vintage vehicles and implements, ranging from a 1948 Grey Ferguson to Fords, right up to a 1986 John Deere 3040 two-wheel-drive, and 1992 John Deere 4055."