McCormick continues to show its commitment to UK agriculture with a significant presence at this year's Cereals Event on the 13th and 14th of June at Thoresby Estate, Nottinghamshire.
The company will focus on key mid-range models from the 170hp UK average power figure. On display will be machines from the 135-155hp X6.4 P6-Drive series, including the X6.414 which won the Best Utility category in last year's Tractor of the Year competition.
Also present will be the X7 short-wheelbase, available with both the P6-Drive powershift and VT-Drive continuously variable transmissions. Potential customers have the choice of four-cylinder 165hp X7.417 and 175hp X7.418 machines and the six-cylinder X7.617 and X7.618 with the same power outputs.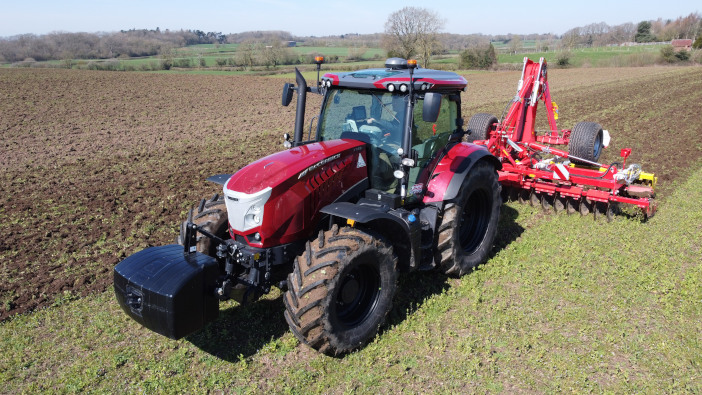 Topping the display will be the latest X7.6 series, offering 190hp, 210hp and 225hp when specified with the P6-Drive, or 210hp, 225hp and 240hp with the VT-Drive. Across the portfolio, the company offers the latest precision farming equipment in conjunction with Topcon, and these will be displayed at Cereals as well.
"We're really looking forward to being a major presence once more at Cereals," said Adrian Winnett, managing director of ARGO Tractors UK and Ireland.
"With well-planned pipeline stock-ordering well in advance of the 2023 season, we have immediate availability on most models, and as a growing number of farmers and contractors choose our family-run dealerships as an alternative to the multi-branch majors, we're confident Cereals can help grow our sales among those looking for a more personal and local service."
For more information go to www.mccormick.it