A new burrowing robot, capable of 'swimming' through grain stores to ensure crops are stored more efficiently has been developed by agritech developer Crover, a new tenant of the National Robotarium.
The robot, which is funded by Innovate UK, Scottish Enterprise and private investors, has been designed to offer better inside into the environmental conditions of crops such as wheat and barley. It has built-in moisture and temperature sensors and uses two dome-shaped wheels to propel itself through the grain.
Data from the unit is then fed back to a dashboard to give growers and merchants a better understanding of the condition. It's estimated that as much as 30% of commodity grain is lost in the global supply chain due to excess humidity, mould and insect infestation.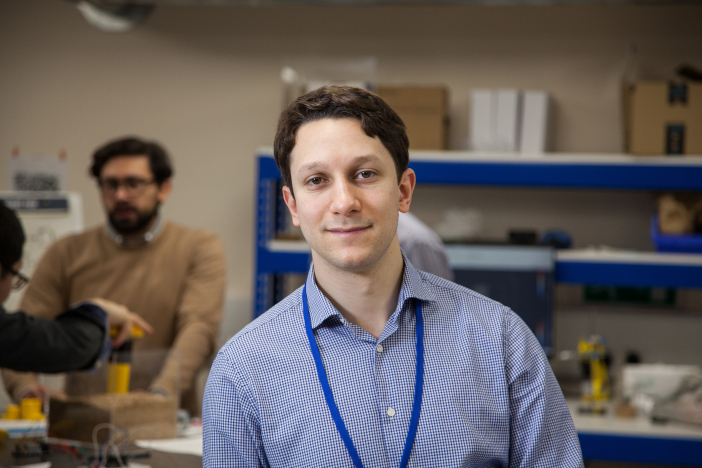 Lorenzo Conti, founder and managing director of Crover, said: "Traditional methods like spear sampling grain are time-consuming and laborious and quite often impractical and dangerous. In practice, grain storage operators are advised to sample bulk stacks at 50cm intervals. The reality is that, if done manually, someone could spend the best part of a week carrying out a single store check depending on the size of their crop load.
"Our device is designed to be controlled from one spot and saves whoever is operating it many hours of work as well as improving accuracy. The robot can 'swim' through the grain quickly generating a 3D map of temperature and moisture across the stack. This kind of insight can help people like farmers to better understand the condition of their grain and make informed decisions earlier like increasing ventilation or taking pest control measures.
"Working with the National Robotarium has significantly supported Crover's development by providing us with access to state-of-the-art office and lab facilities and an extensive ecosystem of collaborators, industry experts and academic teams. It's rare to be surrounded by a team who understand what it means to develop complex robots and we're excited to continue sharing Crover's journey with them."
Steve Maclaren, chief operating officer at the National Robotarium, said: "The National Robotarium was launched with a mandate to assist all types of partners to accelerate research from laboratory to market, reduce cost and risk, increase opportunity and, ultimately, pave the way for the UK to take a global leadership role in AI and robotics technology.
"Innovations like Crover's grain storage device – which could help solve a global problem for the world's agriculture sector – are a great example of this mandate in action.
"The National Robotarium continues to be a leading collaborative hub, bringing together academics and global companies. Working with tenant companies like Crover, we want to provide a catalyst for entrepreneurship, and deliver sustainable economic benefit to the whole of the UK, its industries and society."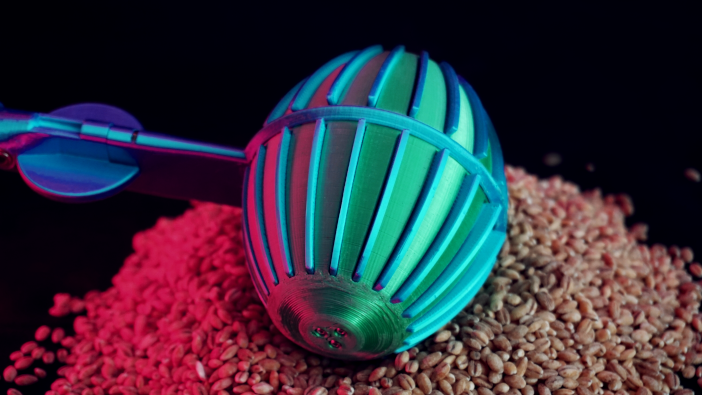 UK Government Minister for Scotland, Malcolm Offord, said: "It's fantastic to see that farming and food and drink-boosting innovations like Crover's new 'grain-surfing' robot will benefit from being part of the National Robotarium.
"Projects like this demonstrate the collaborative benefits the hub is providing, with resulting economic and environmental advances delivered to the UK.
"The UK Government is supporting the National Robotorium facilities at Heriot-Watt University with £21 million as part of more than £2.2 billion investment to level up communities across Scotland."
Scottish Government Wellbeing Economy Secretary, Neil Gray, said: "I welcome the development of this technology to help grain storage operators better understand the condition of grain and make informed decisions earlier.
"Technological advances like this show why the Scottish Government has supported the Robotarium through the Edinburgh and South East Scotland City Region Deal."