A brother and sister from Wales claimed the top prizes at this year's Stihl Timbersport Championships, with Zoe Penlington winning the first ever Stihl Timbersports British Women's Championship and her brother Glen Penlington taking the title of 2022's Stihl Timbersport British Pro Champion.
The event was held in Malvern, Worcestershire, at the Royal Three Counties show ground, where a sell-out crowd watched the best British Timbersport athletes compete in head-to-head timed races. Female athletes competed in three logging disciplines during the event, and male athletes took part in six.
The various Timbersport disciplines saw competitors use axes, two-metre crosscut saws and chainsaws, to test their skill and endurance levels to the limit; maximum points were awarded to those who held the fastest time in each discipline.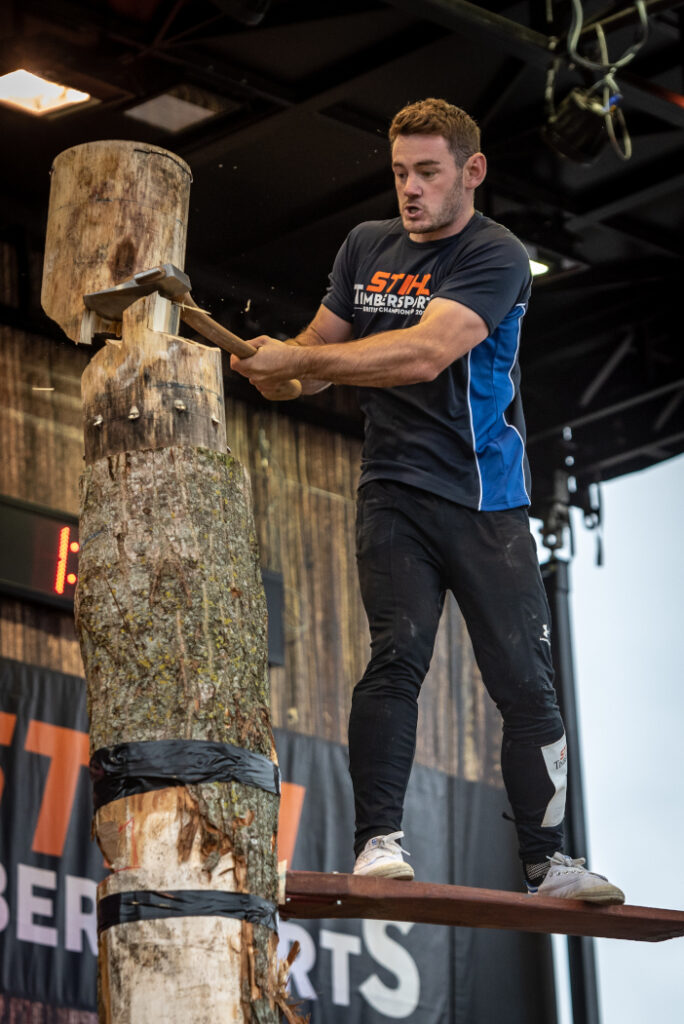 In the Women's Championship, Justine Narusa came second – only four points behind Ms Penlington, and Sarah Cox completed the podium in third place. In the Men's Championship it was Graham Turner who won second place and John Lewis who came third.
Ms Penlington said of her victory: "I'm very proud to be the overall winner of the inaugural Stihl Timbersports British Women's Championship, and then to watch my brother also win the men's competition was the icing on the cake."
She also hopes that with the 'fantastic display' put on by all the female competitors, more women will be encouraged to get involved in the 'original extreme sport'.
In the Stihl Timbersports British Rookie Championship, it was another Welsh competitor who impressed with their logging skills, as Jack Morris claimed first place.
Simon Hewitt, head of marketing at Stihl GB, said of the Championships: "After several Timbersports events behind closed doors, all the athletes have been training extremely hard to put on a great spectacle for the Timbersports fans – and they certainly didn't disappoint."
To find out more about the Stihl Timbersports Series, please visit blog.stihl.co.uk/timbersports/.