Lemken has announced its turnover for 2020, which remained almost unchanged despite the many challenges of last year. The company reported a turnover of €365 million, with high demand for seed drills and hoeing technology. The new year has also started well with good levels of orders.
CEO Antony van der Ley summarised the past year by saying: "We are happy and grateful that we were able to maintain our production throughout the past year without placing the health of our 1,631 employees worldwide at risk. We have achieved our ambitious goals for both sales and results and are very satisfied, even though we exited the field sprayer sector. We have also been able to bolster our service for specialist dealers, farmers and contractors at the highest level. We managed the challenges of COVID well by providing many smaller-scale demonstrations and digital offerings. However, we would certainly be delighted if we were able to have face-to-face contacts and events again soon so that we can demonstrate the benefits of our methods on the fields for everybody to see."
The company took  a clear decision on its future direction in 2020 by stopping field sprayer production and focusing on the manufacture of precision hoeing technology. This has already yielded success, Lemken stated, with its subsidiary Steketee increasing sales by 30%.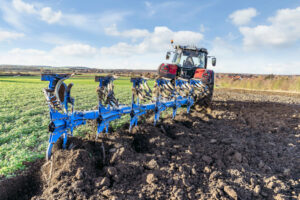 Sales in the German home market remained high, although international sales made up 77% of the turnover. The largest markets in 2020 included France, Russia, the USA and the UK, with substantial increases in the latter three.
The family-run business is said to be optimistic for 2021. It recently invested in state of the art assembly processes in the Haren factory, setting it up for seed drill technology. New product offerings include the Koralin 9 ultra-shallow cultivator, the Kristall in working widths up to 10m and the OptiStone overload protection for ploughs.
Updated Saphir and Solitair drills have started production, with dual hoppers for seed and fertiliser application, along with the Solitair 23 front tank with ISOBUS control and the 6m Solo coulter bar with independent chassis.
Upcoming announcements include a large scale seed drill, the latest precision technology on Azurit models, and the company will roll out its iQblue connect system, which can intelligently automate tillage implements via the tractor controls.
More information is available at www.lemken.com