Claas has announced a 40 million Euro investment in rebuilding the Bad Saulgau site. The development, which will take place over the next few years, will adjust production capacities to meet demand and further future growth.
Bad Saulgau is the centre of excellence in the Claas Group for forage harvesting production, from mowing through the crop flow system in the Jaguar self-propelled foragers. The site has developed considerably over recent years. The infrastructure of the site is currently being expanded and upgraded, while an existing 5,000m2 hall is being redesigned to create additional assembly space.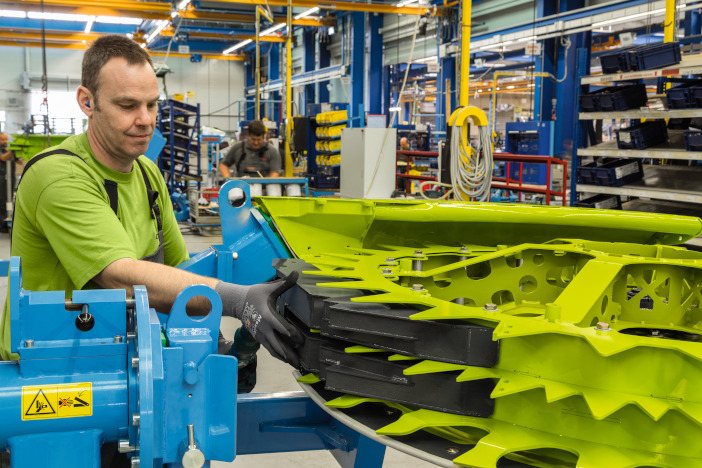 The company is also adapting and upgrading the entire energy infrastructure of the site to meet future production capacity. This will be followed by investment in production logistics and assembly optimisation.
It's the success of products intended for professional forage harvesting and the positive sales forecasts for the new Orbis row-crop header which has necessitated the investment.
"We are continuing to observe an unbroken trend towards professional harvesting technology and enjoy an excellent positioning here with many product lines," said Uli Nickol, head of the Claas Forage Harvesting Division and managing director at Claas Saulgau GmbH and Claas Material Handling GmbH.
"An example of this is the enormous demand for our new Orbis row-crop headers, especially the new Orbis 900, which has significantly exceeded our expectations. In addition to technology for the harvesting chain based around the forage harvester, Claas will also be expanding, modernising and continuing to professionalise its range of mowers, tedders, swathers and balers with many new products over the next few years. Many new innovations are currently being developed and tested to achieve this.
"Claas has once again shown itself to be the leading pace-setter in professional forage harvesting. The investments in the Bad Saulgau site aim to ensure that our expectations for growth are supported by high-performance production at the highest level of quality.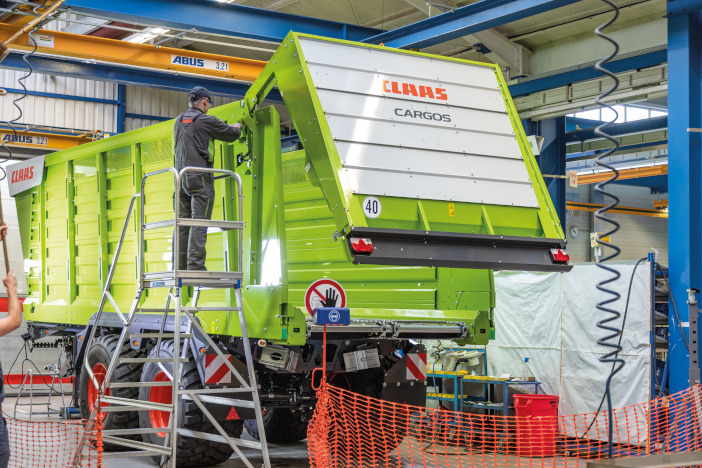 "Furthermore, new requirements in terms of documentation and the high-impact harvesting of renewable raw materials for energy production are resulting in an increasing demand for harvesting chains featuring yield and content detection via NIRS technology, something we are ideally suited to meet with the Jaguar."
The long-term development of the product range has been adjusted to global trends and the internal strategy of the company. As such, Claas states that self-loading wagon harvesters are progressively becoming less important than the forage harvester range.
As such, production of the loader and forage transport wagons will be discontinued at the end of the 2022 season. This will create additional capacity for Orbis production. The supply of spare parts and customer service for the Cargos range will continue in the future, with ongoing service issues being professionally addressed with the support of the product development team at Bad Saulgau.