According to the Rural Crime Report, published by the NFU Mutual, Covid-19 restrictions kept criminals out of the countryside but new tactics and targets, as well as increased animal attacks, mean that crime continues to be a very real issue for rural people.
In 2020, rural theft cost the UK an estimated £43.3 million, a fall of 20.3% on the previous year, making it the lowest annual cost recorded in five years. However, criminals continued to plague farmyards across the pandemic, stealing high-value GPS modules, quad bikes and ATVs, keeping the cost of agricultural vehicle theft reported to the NFU at over £9 million.
Other rural crimes, including dog attacks on livestock and fly-tipping, rose sharply. The value of sheep and cattle attacked by dogs increased by 10.2% in 2020 to £1.3 million. This is, in part, due to the surge of pet ownership and countryside visits seen during the pandemic. The situation has continued to worsen as data shows that the cost of attacks increased 50% in the first quarter of 2021 compared to the same period last year.
Thieves focused on smaller, high-value targets over the pandemic and are now using silent electric scooters to commit their crimes. This has led to them being dubbed 'Rural Wraiths'. GPS modules were particularly targeted, with the cost of claims almost doubling to £2.9 million, and having the knock-on effect of delaying key operations.
On the whole, livestock theft fell sharply as emptier roads made it harder for thieves to escape unnoticed. While reports were down 25% (to a cost of £2.3 million), in contrast to the rest of the UK, the South West of England saw thefts rise by over a third.
Fly-tipping in fields, gateways and country lanes reached epidemic proportions as waste recycling centres restricted access, leaving farmers to deal with the cleanup and risks to their health and that of their livestock and the environment.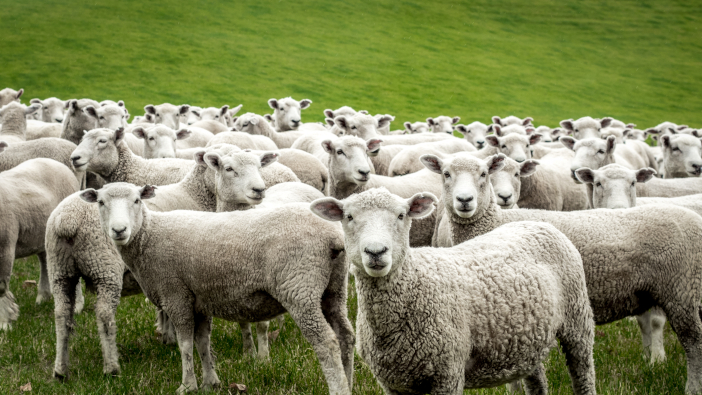 Rural theft by county
The largest fall in the cost of rural crime was seen in Wales (-39% to £1.6 million), followed by Northern Ireland (-37% to £2.1 million) and Scotland (-25% to £1.7 million). England, which records far higher levels of rural crime also saw a significant drop in costs (-18% to £37.9 million).
Across England, the largest regional fall was in the Midlands (-25% to £7.9 million), followed by the South West (-24% to £5.1 million) ad the East (-21% to £6.4 million). In the South East, the cost fell by 19% to £7.1 million, and the North East saw its rural theft bill fall by 10% to £7.8 million. Only one region recorded a rise in costs, with the North West increasing by 3% to £3.7 million.
Rebecca Davidson, Rural Affairs Specialist at NFU Mutual, said: "Coronavirus restrictions, beefed-up security on farms and more effective police rural crime teams provided a welcome fall in rural thefts last year.
"While lockdown may have locked some criminals out of the countryside – rural crime hasn't gone away. Thieves are now returning armed with new tactics and targets. As the economic impact of the pandemic bites, we are very concerned that rural theft may escalate significantly.
"Last year saw sharp rises in other crimes such as dog attacks on livestock which caused appalling suffering to farm animals and huge anxiety for farmers and their families as they dealt with the aftermath.
"Organised criminal gangs also continued to target farmyards for high-value GPS systems, quad bikes and tractors with the cost of agricultural vehicle theft remaining at over £9million – only a 2% drop in cost from 2019.
"There's no doubt that when we work together with the police, farmers, communities and other rural organisations to tackle rural crime it can make a real difference. That's why we're investing over £430,000 in carefully targeted rural security schemes this year. The extra funding will help police join forces with local farmers, set up covert operations and recover more stolen machinery from countries across Europe.
"We believe this is vital support because rural crime isn't just about money to replace stolen tractors. It causes disruption, seriously affects farmers' mental well-being and destroys the trust which enables rural communities to flourish.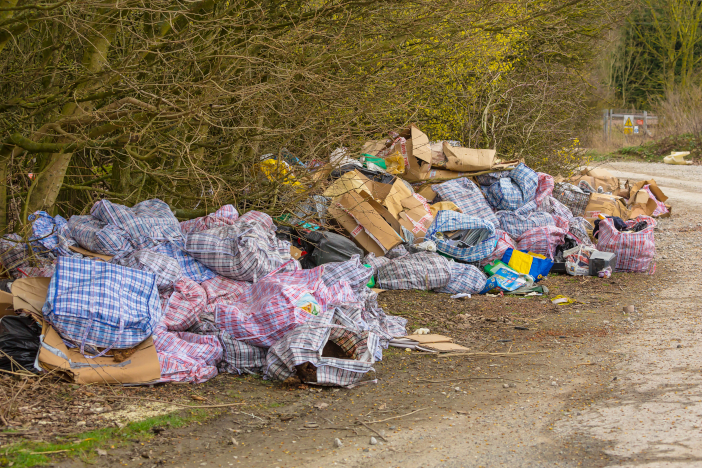 "We are also urging the public, many of whom are using the countryside more, to support our farmers and rural communities by reporting suspicious sightings to the police. Our farmers have worked tirelessly throughout the pandemic keeping the nation fed and caring for the countryside. By working together, we can help stem the tide when the criminals become more active again."
Regional rural theft cost (rounded to the nearest £100,000)
| | | | |
| --- | --- | --- | --- |
| Region/Country | The UK cost 2019 | The UK cost 2020 | Percentage difference 2019-2020 |
| East | £8.1 million | £6.4 million | -20.5% |
| Midlands | £10.6 million | £7.9 million | -25.3% |
| North East | £8.6 million | £7.8 million | -9.7% |
| North West | £3.5 million | £3.7 million | 3.3% |
| Northern Ireland | £3.3 million | £2.1 million | -36.9% |
| Scotland | £2.3 million | £1.7 million | -25% |
| South East | £8.7 million | £7.1 million | -18.6% |
| South West | £6.6 million | £5.1 million | -23.7% |
| Wales | £2.6 million | £1.6 million | -39.4% |
The fight against rural crime
Over the past two years, NFU Mutual has invested over £850,000 to tackle rural crime, including a police UK-wide agricultural vehicle crime tracking and recovery unit. The National Vehicle Crime Intelligence Service (NaVCIS) coordinates farm machinery theft intelligence between the insurer, police forces, Border forces and Interpol. In Scotland, NFU Mutual is a member and funder of the Scottish Partnership Against Rural Crime.
DC Chris Piggott, Agriculture and Plant Field Intelligence Officer at NaVCIS, said: "Rural thieves are becoming more and more sophisticated to get round high levels of security on modern farm machinery.
"The pattern we are increasingly seeing is of gangs who patiently watch farms from a distance to discover where expensive tractor GPS kit is stored. They generally return at night to steal and are now using silent electric scooters to get into farmyards undetected and make off at high speed.
"Thieves are also becoming even slicker stealing quad bikes – watching for hours to rush into farmyards and steal them when they are left unattended for a few minutes."
DC Piggot added that by working together to improve security, manufacturers, insurers and police had made it much harder for thieves to steal and sell on tractors and other large equipment.
"Unfortunately, thieves don't give up, they change tactics and find new targets – and this extra funding from NFU Mutual means we can mount covert operations and use tracking technology to both deter thefts and catch criminals," he concluded.
Worst affected counties by cost
| | | | | |
| --- | --- | --- | --- | --- |
| | County | The UK cost 2019 | The UK cost 2020 | Percentage difference |
| 1 | Lincolnshire | £2.84 million | £2.48 million | -12.7% |
| 2 | Cambridgeshire | £2.03 million | £2.02 million | -0.5% |
| 3 | Essex | £2.74 million | £1.65 million | -39.7% |
| 4 | Suffolk | £1.45 million | £1.44 million | -0.4% |
| 5 | Lancashire | £1.8 million | £1.4 million | -22.3% |
| 6 | Kent | £1.83 million | £1.37 million | -25.1% |
| 7 | Shropshire | £1.41 million | £1.3 million | -7.7% |
| 8 | North Yorkshire | £2.2 million | £1.3 million | -41.6% |
| 9 | Hampshire | £1.37 million | £1.24 million | -9.4% |
| 10 | Leicestershire | £1.69 million | £1.18 million | -29.8% |
Rural security checklist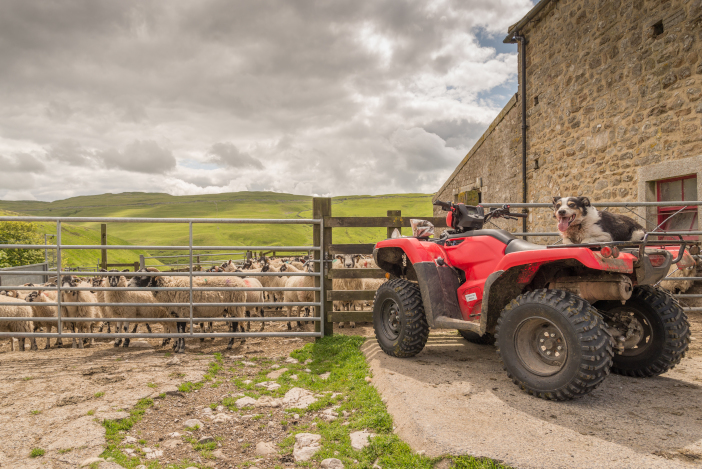 To help protect against rural theft, the NFU Mutual has joined forces with Stuart Ward, Police Scotland's national architectural liaison support & development officer to provide advice on basic security measures.
He said: "The pandemic may have caused a sharp reduction in crime in general, but rural crime has not gone away. The countryside still attracts criminal elements, who are looking to exploit any opportunity that may result in a gain to themselves. But even so-called nuisance crimes have a significant impact on the day-to-day operation of rural business.
"There are many things you can do to reduce the risk of being the victim of rural crime. Our team of Police architectural liaison officers work across farms, rural businesses and homes to assess and examine properties. We look at security measures, perimeters and access routes through to the buildings, and offer practical advice."
Physical advice
Keep farm vehicles out of sight. Lock them and remove the keys.
Block or fill in access points that are not regularly used.
Cut down overgrown planting that be used by thieves carrying out surveillance.
Store tools in security cages or anchor down your quad.
Remove GPS systems whenever possible and mark your kit with forensic or indelible ink.
Fit window locks and lock entrance doors even when you're home.
Community advice
Join local Rural and Farm Watch schemes.
Used closed WhatsApp groups to share information and local criminal activity.
Keep in contact with neighbours and get to know your local rural crime team.
Report all crimes and suspicious sightings to the police.
Use the Crimestoppers number to report rural crimes anonymously.
Technology advice
Use Driveway detectors on access routes to your property.
Consult with a police specialist about the most appropriate CCTV systems.
Fit tracking devices and immobilisers to quads and tractors.
Use floodlights and movement detection alarms on farm buildings.
Use CESAR vehicle marking to deter thieves and aid recovery.
Fit a fuel tank alarm to notify you of an attack on fuel tanks.
For more information go to www.nfumutual.co.uk