Tractor registrations dipped in June 2022, according to the Agricultural Engineers Association (AEA). 938 machines were registered in June this year, 36.43% lower than the same month in 2021.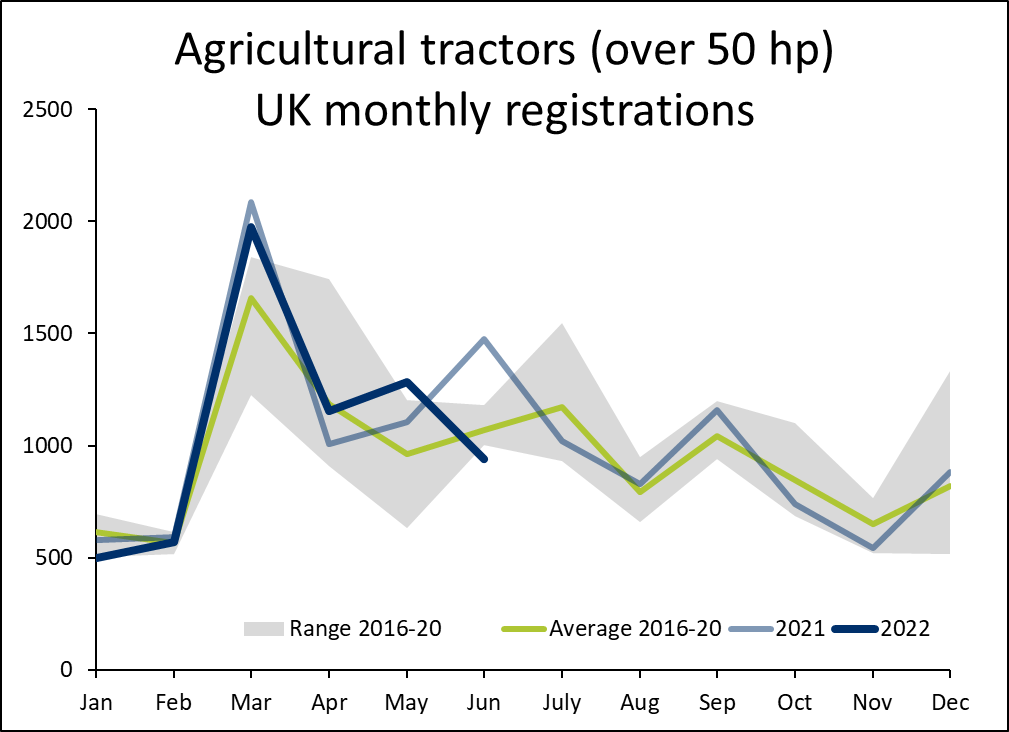 The AEA states that last year's figure was unusually high but the 2022 figure is towards the bottom end of the range seen in the same month in recent years. The extended bank holiday may have had some impact, as well as the continuing impact of global supply chain disruption.
The total number of tractors registered this year is 6,420, 6.2% fewer than from January to June last year. Reports suggest that there is no shortage of demand, indicating the scale of the challenges facing manufacturers.
However, tractor registrations for the year are still 6% higher than the five-year average, according to the AEA.