The American Society of Agricultural and Biological Engineers (ASABE) has named the Guardian front boom sprayer with PLM Intelligence and the Pro-Belt variable chamber round balers winners in the 2023 AE50 awards.
These awards honour the most innovative designs in engineering and emphasise the role of new products in bringing advanced technologies to the market. Companies from around the world enter the competition, with up to 50 products being chosen by a judging panel of international engineering experts.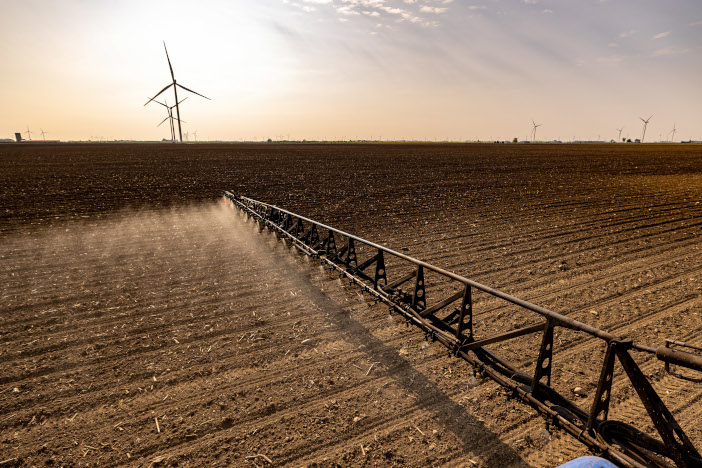 Carlo Lambro, brand president of New Holland Agriculture said: "We are pleased and honoured to receive this prestigious award that is surely one of the most important in our sector. Our focus on innovation and technology is very strong and this recognition is an indication that we are on the right path. Congratulations and well done to all the international teams who worked on the two products rewarded."
The new generation Guardian was shown for the first time at the Farm Progress Show earlier this year, with an overhauled control system and off-board connectivity. Upgrades include liquid management controls integrated into the cabin and at the fill station; new armrest controls and full integration with the PLM Intelligence system.
A large easy-to-use display has been fitted at the full station, with multiple automatic functions. This can be paired with the new Intelliview 12 sprayer display and armest in the cab to give complete control of the sprayer.
It also incorporates the IntelliSpray II nozzle control system from Raven, said to be 2.5 times more accurate and featuring individual nozzle control and overlap control to reduce input costs.
The Pro-Belt series have been designed with customer feedback from across the globe. From these, a series of performance characteristics were highlighted: crop versatility, capacity, and bale density and appearance.
Machines are fitted with the ActiveDrop rotor drop floor and provide visual feedback on crop flow through the machine in the cabin. The drop floor provides an alert when the machine is reaching full capacity, enabling the operator to adjust baling speed. This can help to improve productivity.
According to the company, knowing the position of the drop floor will also indicate the engagement of the rotor cutter knives to maximise cut quality.