Kubota (UK) will now offer its Kubota Care tractor warranty package with a five-year term with up to 6,000 hours of protection.
This provides an additional 1,000 hours of cover over and above the previous maximum term, making it reportedly one of the best packages on the market.
It's available on M6-002 and M7-003 machines and can be selected up to 30 days following the installation of a new tractor. The company adds that this will create a competitive fixed cost of ownership for users.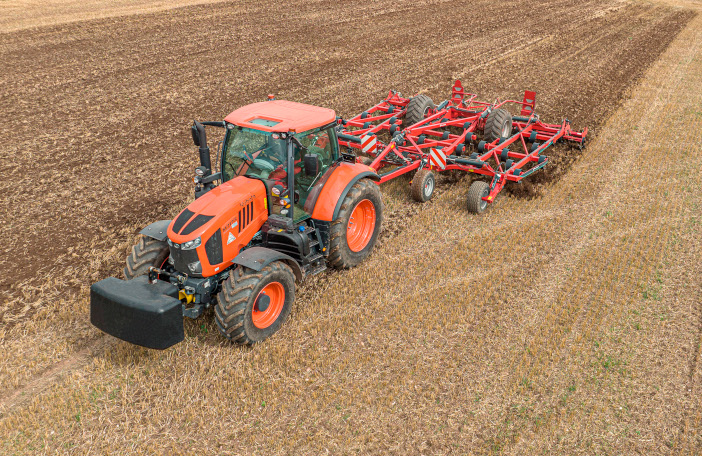 "Reliability and durability are synonymous with the Kubota brand, and this extension of our Kubota Care packages adds yet more assurance to the quality of Kubota tractors," explained Tim Yates, Kubota (UK)'s agricultural and ground care sales manager.
"We've offered a five-year/5,000-hour warranty option across the M-series for a few years, but we've recognised that M6-002 and M7-003 models are those that are likely to be worked longer and harder. And this has led to the extension of our existing five-year/5,000-hour package to a five-year/6,000-hour option."
Kubota Care is backed by Kubota, instead of a third-party insurance policy and does not require the customer to pay an excess for any warranty claims. Additionally, it can be transferred when the tractor is sold as long as it is supported by a full service history from the Kubota dealer network.