Cambridgeshire manufacturer Techneat has announced the option of discs on the front-mounted Placement Pro GR as an alternative to tines, to accurately apply conventional or prilled fertiliser over two or three-row potato beds.
The new option has been prompted by demand from Scottish potato growers for placing fertiliser in areas with high green cover. The discs will cut through leaves or trash on the soil surface instead of dragging material across the soil surface.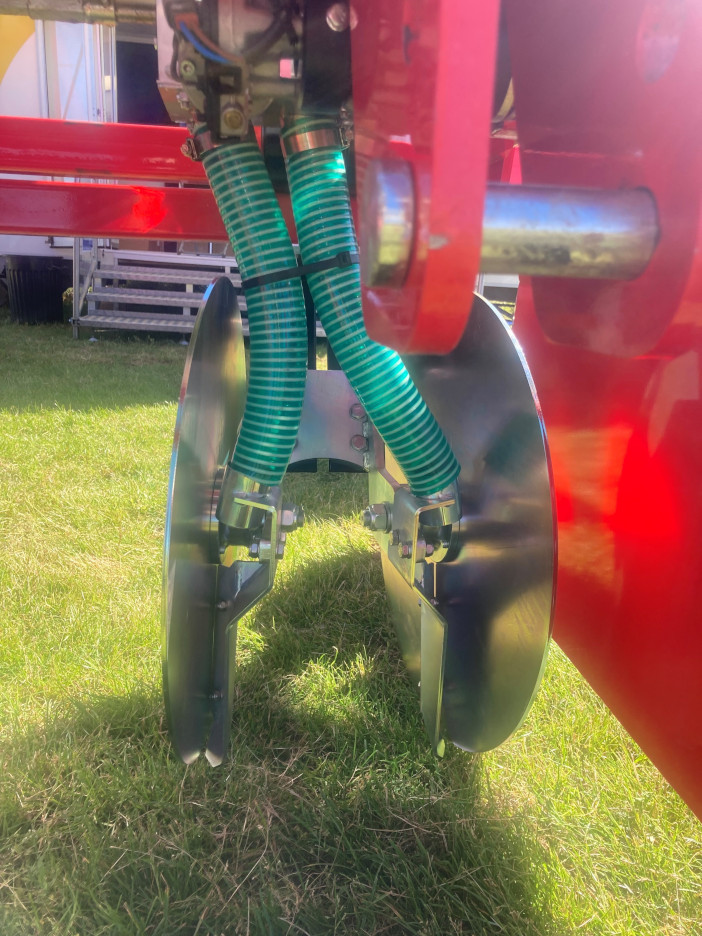 Technical support manager James English confirmed: "The new discs are designed to complement the existing range of options on the Placement Pro GR which already include electronic metering control, a 2 or 3 row set up and Air upgrade. The twin sets of discs are aligned in a single row, not staggered as per the tines option, with boards positioned on the outside of each set of discs to reduce bulldozing and to maintain the integrity of the potato bed. Depth wheels control the exact height of the fertiliser placed in each bed.
"We believe the discs are amongst the largest currently available to growers in the market for this type of machine and are spring loaded for flexibility. Feedback on the performance of the discs from Scottish dealers, farmers and contractors has been extremely positive and the new option attracted significant attention at the recent Potatoes in Practice event at James Hutton Institute's Balruddery Farm in August" he concluded.
For more information go to www.techneat.co.uk