The Agricultural Engineers Association (AEA) has announced that registrations of tractors have continued to increase year-on-year in April.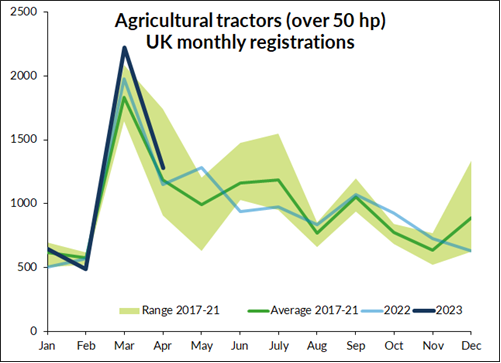 1,280 units were recorded in April, up 11.1% compared to the same month in 2022. This is the highest total for this time of year since 2019 and comes as manufacturers continue to work through the backlog of orders which have built up due to supply chain disruption.
It brings the 2023 total up to 4,634 machines, an increase of 10.4% when compared to the same period in 2022.