The Agricultural Engineers Association (AEA) has released data for tractor registrations from January to September, following the announcement that registrations in September were once again higher than in the same period in 2022.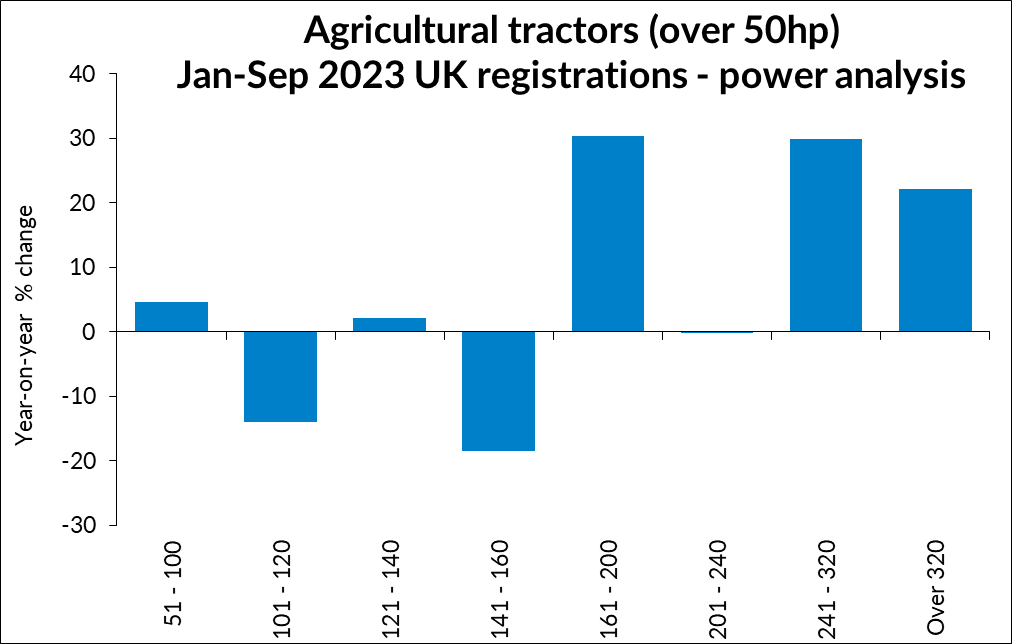 So far this year, 9702 machines have been registered, an increase of 4.4% over 2022, although growth has slowed to 2% in the last three months. According to the AEA, much of the increase has been seen in high-powered machines, with registrations above 160hp jumping by nearly 20% – more than 800 extra machines.
Looking at the lower horsepower market, from 51hp to 160hp, there was a decrease of 9%, representing over 400 units. However, this pattern has differed in the third quarter. While there was still strong growth in the very high horsepower market (+280hp), most of the growth was between 51hp and 110hp, increasing by 12%.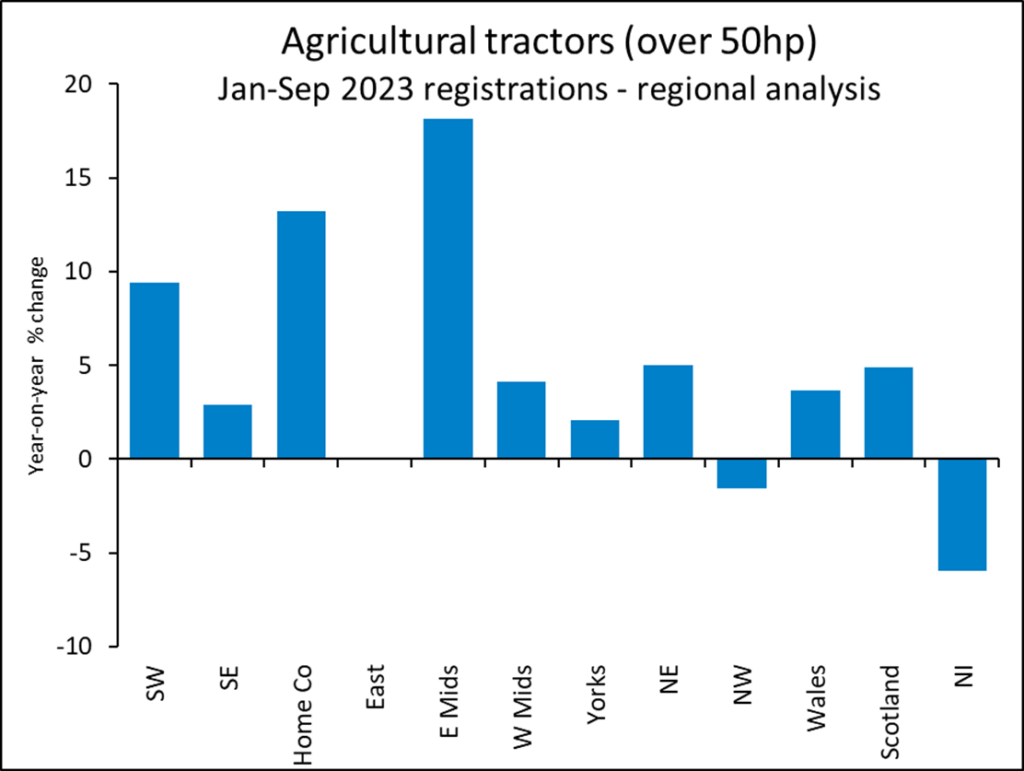 Most areas of the UK saw similar registration numbers or a slight growth according to the AEA. Exceptions to this included the North West (-2%) and Northern Ireland (-6%). The strongest growth was seen in the East Midlands, where registrations increased by 18%, with the South of England also seeing faster growth than the rest of the UK.
Again, this pattern differed in the third quarter, where apart from the East Midlands, growth was limited to the North of England, Wales and Scotland, with Wales seeing 19% more machines registered in that three-month period. In contrast, the East of England registered 15% fewer machines, with Yorkshire and the West Midlands also seeing declines.
For more information go to www.aea.uk.com