According to the Agricultural Engineers Association (AEA), 2,223 new agricultural tractors were registered in March 2023, a 12.5% increase over the same month in 2022.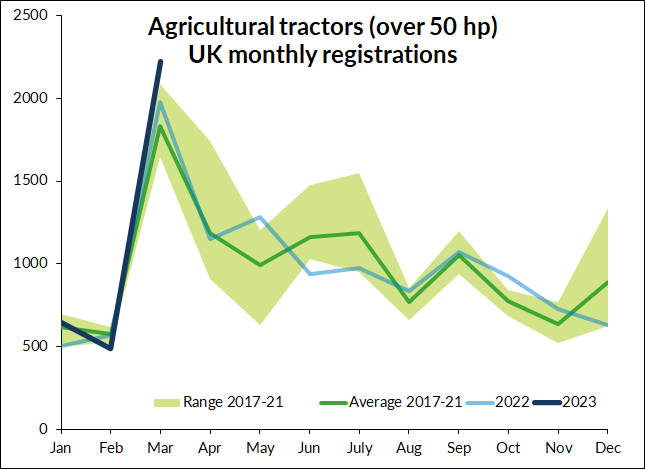 March typically sees a peak in tractor registrations as the new registration plates coincide with the start of fieldwork across the UK and the end of the financial year. The AEA notes that this year's peak was particularly high, however, being 20% above the seasonal average.
It is the highest monthly figure recorded since March 2019 and, alongside the usual seasonal factors, could be an indication that the supply chain disruptions are starting to ease, allowing manufacturers to catch up with some of the backlogs.
The March figure brings the 2023 total to 3,354 machines, 10.1% above the same period in 2022.