Merlo UK has introduced a recommended retail price (RRP) list for its complete range of Merlo Genuine spare parts.
The decision was prompted by customer feedback, which indicated that inconsistencies could occur with the resale pricing of Merlo spare parts. As a result, the company launched a year-long project headed by national parts manager Robin Cooch to analyse and develop a structured and competitive RRP system.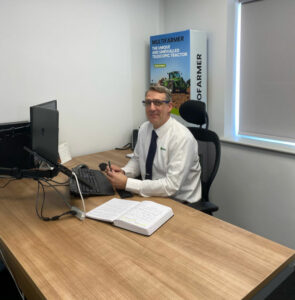 The list is designed to offer competitive prices with genuine quality assured. Merlo states that this will offer great value for money and excellent availability thanks to the UK based parts warehouse, further enhancing the #betterbeinggreen ethos.
"Standardising the re-sale price of our genuine spare parts ensures consistency in pricing and service for Merlo user's right across the UK. We are determined to offer the very best in aftersales support, enhancing our customers' experience" stated Mr Cooch.
"I am very proud to have been given the opportunity to lead this project. Together with our nationwide Merlo dealer network, backed up by the fully stocked UK parts warehouse, the Merlo UK team is ready to deliver on our pledge to ensure we keep our customers' operational."
Merlo manufactures around 95% of all machine components in-house at its factory in Cuneo, Italy.