BBC Countryfile's John Craven OBE recently presented Herefordshire farming couple Sam and Emily Stables with a 2022 National Lottery Award, for their work in supporting the farming community with mental health issues.
Mr and Mrs Stables set up the We are Farming Minds charity in September 2020, following Mr Stables own struggles with poor mental health and a suicide attempt.
Since the charity's inception, the National Lottery Community Fund has provided We are Farming Minds with two grants amounting to nearly £150,000. With the grants, Mr and Mrs Stables have set up a dedicated 24-hour helpline service staffed by themselves and a team of trained volunteers.
The charity also employs a dedicated project manager, funds counselling, and gives mental health awareness training to the wider agricultural community, including vets and feed reps. Who are taught how to spot signs of mental illness, when visiting farmers, and how to offer support. The charity has already trained roughly 200 people and hope to reach more than 500 farmers through their various support networks.
The National Lottery Awards are the annual celebration of individuals and groups who do extraordinary things with the help of National Lottery funding.    
More than 1,300 nominations were received in this year's campaign and a judging panel selected Mr and Mrs Stables, who farm 81 hectares of the Duchy of Cornwall Estate, at Kingsthorne, Herefordshire, as winners of the Community category for their dedication in supporting vulnerable farmers in rural communities.  
Mrs Stables said of the award: "Sam and I are delighted to be announced as winners in the National Lottery Awards. It's nice to be recognised for the work we're doing to raise awareness of and support people with mental health problems in rural communities within Herefordshire.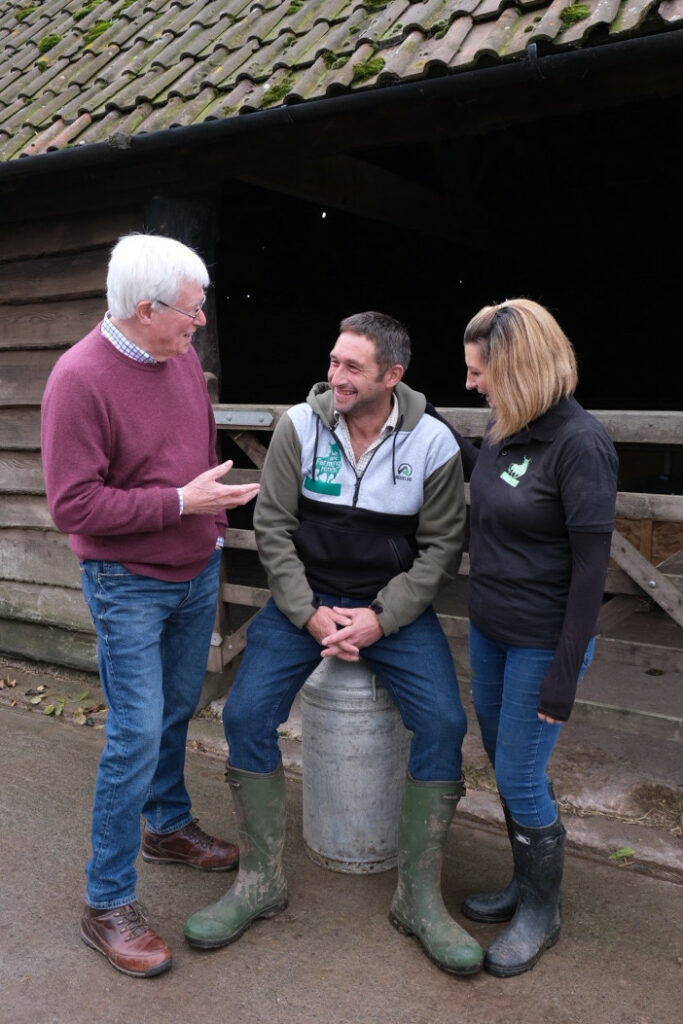 "Our mission is to reach out to as many people as possible in the farming community to break down stigma, open up support and say to every farmer 'its ok not to be ok'. The National Lottery funding is enabling us to do exactly that and we are now able to reach more people with our support."
As winners of the Community category, Sam and Emily Stables will receive a £5,000 cash prize for their organisation and a National Lottery Awards trophy. 
Mr Craven said: "It's truly inspirational and humbling to see how Sam and Emily have turned what was one of the darkest chapters of their lives into something so positive. They, and the community in Herefordshire, should be really proud of their efforts."