SDF has announced that it is taking a majority stake in VitiBot, the French specialist in robotics for vineyards. The two companies will develop and market a range of high-performance solutions for increasingly precise and sustainable viticulture.
VitiBot is a startup based in Reims, the heart of the Champagne region. It was founded in 2016 by Dominique Bache, a winegrower in the Aube, and his son Cedric, a young engineer in robotics. The Bakus robot, a 100% electric and autonomous straddle tractor, is the result of five years of research.
"We are delighted with this agreement, which will enable us to meet the challenges of tomorrow's agriculture, the genesis of our project. Joining SDF, a century-old group recognized worldwide for its products and values, is a great opportunity for us, and a guarantee of growth and success," said Cédric Bache, CEO of VitiBot.
The acquisition is seen by the SDF Group as a major innovation accelerator, generating significant synergies for two highly complementary businesses.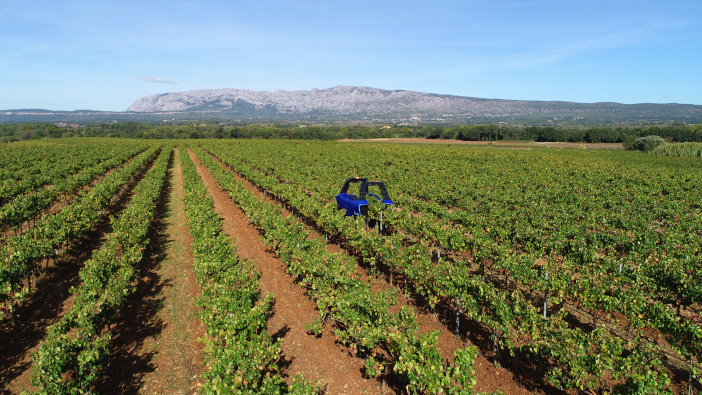 "Sustainable and digital agriculture is a key factor of our development. After some thorough searching, we realized that VitiBot is the best vineyard solution to enrich our tractor offering with self-driving and zero-emission electric vehicles," commented Lodovico Bussolati, CEO of SDF.
"Now the goal is to support the development of the company and the product, satisfying a market with huge growth potential."
The agreement will ensure that VitiBot consolidates its position as a market leader in vineyard robotics, as well as guaranteeing local and personalized support for its customers.
The company's historical investors, Maison Louis Roederer, the Martell Mumm Perrier-Jouët group, Laurent-Perrier Champagnes, Piper-Heidsieck and Charles Heidsieck, will remain shareholders and members of the strategic committee, thus assisting the company in its project.
VitiBot, like other subsidiaries in the SDF Group, will retain full autonomy in terms of technical, industrial and commercial development.
There are currently more than 50 Bakus robots already in use worldwide, with a full order book for the coming season, a direct sales team and a growing dealer network. The company plans to accelerate its commercial development in line with the needs of vineyard and agricultural markets.