Lincolnshire-based vintage plough enthusiast John Crowder recently won the Vintage Trailing Ploughing competition at the European Vintage Ploughing Championships, as well as the overall European Vintage Ploughing Champion title. Upon collecting his winners trophies, Mr Crowder then got down on one knee and proposed to his girlfriend Laura Dickson – luckily she said yes!
Mr Crowder was representing England at the European Vintage Ploughing Championships in Ballykelly, Northern Ireland, where he finished top of his class and a whopping 120 points ahead of second place. Unbeknownst to anyone, he had also previously decided that if he won his class he would ask Miss Dickson to marry him.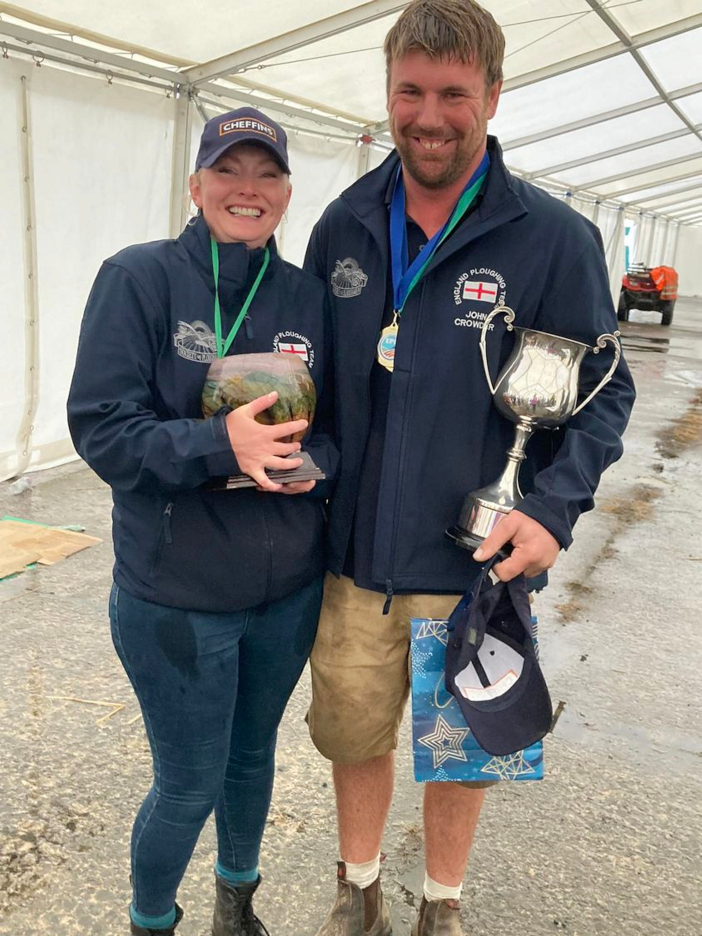 Following his wins in Northern Ireland, next up for Mr Crowder – asides from the wedding planning – is the British National Plough Championships, which will be held on the Chatsworth Estate at Glapwell, North East Derbyshire, on Saturday 8 and Sunday 9 October. There, he will be defending his British Vintage Trailing Plough Champion accolade and trying to win a place at next year's European and World Plough Championships; with his Fordson N tractor and Ransome RSLD Major plough.
More than 240 British ploughmen and women will join Mr Crowder at Chatsworth, for the two-day national competition, set to feature vintage trailed, vintage hydraulic, classic, classic reversible, world style conventional and reversible, high cut, garden tractors and heavy horses. There will also be championships classes for the Ferguson, Ford & Fordson and David Brown tractor clubs.
The top 60 competitors from Saturday's classes will then take part in their respective 'Plough-Off Final' on the Sunday; the winner's of the second day's competition will gain a British Plough Champion title and the chance to represent England in 2023's World and European Ploughing Contests. The champions plots are then judged against each other, with one being crowned the Supreme Plough Champion.
Visitors are encouraged to attend the British National Plough Championships, where displays and working demos of vintage tractors and machinery will be taking place. In addition there will also be agricultural trade stands, new machinery demos, shopping and craft stalls, plus four Fowler BB steam ploughing engines working the fields.
With the show hosted at the Chatsworth Estate, and covering more than 250 acres, members of the Pleasley Young Farmers Clubs will be providing tractor and trailer rides to escort visitors around the Championships.
The British Championships are organised and run by volunteers from the Society of Ploughmen charity. This year's main sponsors are Bridgestone Firestone and Aztec Oils, with further support from Tama Farm Grown Solutions, Lantra Awards, Dales Agri Sales, Cheffins, Friends of Ferguson Heritage, Cereals Event, Dalton Tags, Agricultural & Farming Jobs and Ripon Farm Services.
Further information can be found on www.ploughmen.co.uk.