David Turnbull has been appointed as the new UK and Ireland sales manager for UFAC-UK, the nutritional supplement manufacturer and supplier to the UK animal industry.
Mr Turnbull will officially begin the role in July 2023 in a return to the company, following a period as northern sales manager between 2012 and 2016. He succeeds Nigel Bateson, who is retiring after five years in the role.
He said: "I am excited to be continuing and adding to the work spear-headed by Nigel in this role over the past three years. Nigel has been at the forefront of some of the most exciting developments at UFAC-UK in its history."
A family-owned business, UFAC-UK manufactures specialist energy, protein and omega 3 supplements from its dedicated manufacturing plant in Woolfox, Rutland, with particular expertise in the use of oils, fats, amino acids and liquid sugars.
The appointment comes as part of a corporate-wide drive, incorporating new branding and product development, trials and research projects, and a major investment in mill upgrades that are improving efficiencies, sustainability and environmental credentials.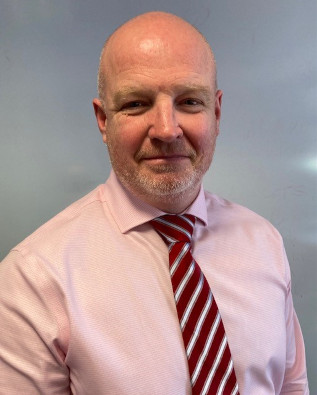 Mr Turnbull added: "I am obviously familiar with the company and products, and with the new product innovations and the mill site investment, we really are on the cusp of another major step forward. I look forward to building future successes based on these significant milestones in the company's history."
Robert Jones, UFAC-UK managing director said, "We are delighted to welcome David back to the fold after eight-years, during which time he has added to his already strong breadth and depth of knowledge of the animal feed and nutrition sector.
"We look forward to working with him as he continues our development plans, matching the science of blending and bonding nutrient sources, with the requirements of the evolving and developing farming landscape."