Fram Farmers Ltd, Woldmarsh Producers Ltd and AF Group Ltd have launched a collaborative procurement initiative – Agri Procurement Alliance Ltd (APA).
The new alliance aims to secure better value for members by leveraging the strength and influence of the combined 6,000 farmers and landowners.
"Profound changes are taking place in the agricultural supply sector as we adjust to a post-Brexit marketplace, and transition from an EU to UK agricultural policy platform. These changes bring opportunities, challenges and new priorities for farm procurement," explained Stuart McKenzie, APA chairman.
"It has therefore never been more important for farmers to adapt to this disruption, and work together through their cooperative buying groups. APA is a response to these challenges and the continuing consolidation of the agri supply chain, including manufacture and distribution."
From the 26th of April, the APA will set strategies for the purchase of specific products, utilising the collective strength of the new alliance to build stronger relationships with the supply chain. Initially, it will focus on the fertiliser market, negotiating procurement terms, collation of market data and new product innovation.
"Despite significant individual growth in membership numbers, cooperation between the groups provides an opportunity to make a step-change in size, bringing the total to over 6,000 members. We are confident this will elevate discussions with suppliers to another level, bringing benefits to both members and suppliers," Mr McKenzie added.
"APA will be solely focused on working with suppliers, to optimise volumes and deliver more efficient forecasting, planning and enhanced procurement. There will be no change in how the individual buying groups support and serve their members, who will continue to receive distinctive value, service and advice."
The three groups are clear that this is not the beginning of a merger, nor will it dilute the individual groups. Each of the groups will hold an equal proportion of APA equity, with two directors from each on the board: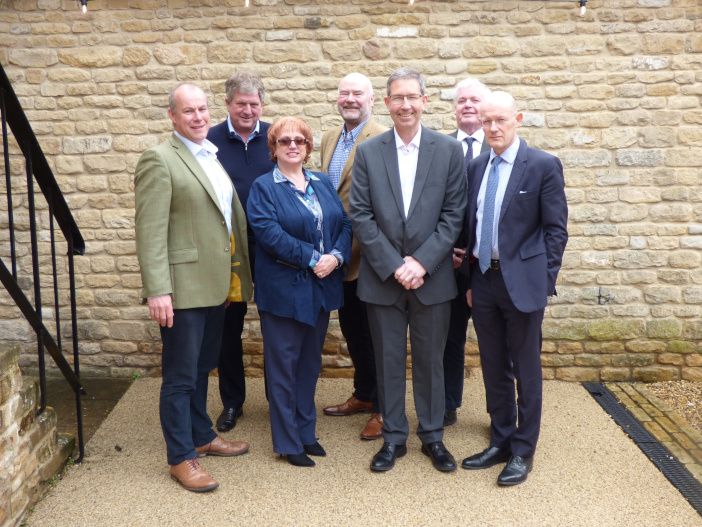 David Horton Fawkes – AF Group Ltd CEO
Iain Gardner – AF Group Ltd chairman
Heather Claridge – Woldmarsh Producers Ltd CEO
Andrew Price – Woldmarsh Producers Ltd chairman
Andrew Knowles – Fram Farmers Ltd CEO
David Sheppard – Fram Farmers Ltd board member
"Each of the groups has always recognised the value and benefits of cooperating and working collaboratively with organisations that share similar values objectives and ethos," said Mr McKenzie.
"Each buying group is a unique organisation, and APA is an exciting solution to strengthen the individual organisations' operational capabilities, streamline operations and create opportunities. This diversity is part of APA Ltd's strength."
"In short, APA is about working with suppliers and the wider industry to support UK farming, and we are looking forward to bringing further value to the collective memberships," he concluded.
For more information go to www.apa.coop