If precision is key to cost-effective milk production, understanding the true energy values of fats will underpin building a successful diet for healthy, fertile dairy cows, explains nutritional supplement manufacturer UFAC-UK.
The manufacturer of energy, protein and Omega 3 supplements advises of the need to look beyond just forage analysis, and also take a closer look at oils and fats if an accurate assessment of the energy content of feeds is to be achieved.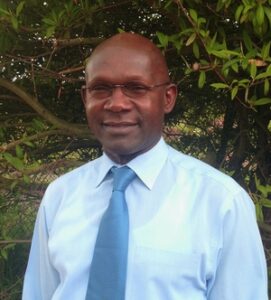 "Of course, when formulating a diet, one of the key building blocks is a forage analysis and dairy farmers understand quality will vary and will plan to take this into account," explains UFAC-UK technical manager, Joe Magadi.
"Unfortunately, many will not consider the same targeted approach to fats, assuming all oil and fats will provide similar energy content when looking to build a diet. Nothing could be further from the truth."
Each fatty acid has a unique role in the animal, so it is important to ensure the right fatty acids are fed, in the correct balance, to meet the cow's needs at different stages of lactation.
While research has reaffirmed the need to ensure cows are receiving a balanced fatty acid supply, adequate in essential fatty acids, some ignore the huge role essential Omega 3 fatty acids, EPA and DHA, have in supporting the immune function and fertility during the transition period and early lactation period.
Only by considering all of the fatty acids, and understanding how the balance in requirements will be affected by the stage of lactation, is it possible to optimise performance and health with tailored supplements, while also controlling feed costs.
Mr Magadi adds, "While the gross energy of fats and oils is constant at 39MJ/kgDM, independent studies highlight several factors that will determine the overall Metabolisable Energy (ME) that is actually available to the cow."
These studies consider the following factors:
Actual oil content – fat products contain differing amounts of fatty acids
Digestibility – the digestibility of different fats and oils vary, which affects the amount actually available to the cow
Mix of fats – blends of oils and fats have a synergistic effect on energy yield. In simple terms blends of oils and fats supply around 7% more energy than a single fat product
The carrier – where a fat supplement includes a carrier, this in itself can be a source of energy.
When comparing against other common fat supplements used on UK dairy farms, such as calcium soaps and high C:16 products, UFAC-UK's Dynalac, a blended oil product supplied on a carrier, not only demonstrates proven performance on a fresh weight for fresh weight basis, but also cost saving and environmental benefits.
"Because Dynalac is based on a blend of oils and fats, it has high digestibility due to the synergistic effect, with ME yield of 27MJ/kgDM," explains Mr Magadi.
"Calcium soaps on the other hand, although typically quoted as being 33MJ/kgDM, are actually only 26.2MJ/kgDM, mainly because of the lower digestibility.  The only way calcium soap could provide 33MJ per kg is if the fat was 100% digestible," he adds.
"Plus, we ought to remember that at higher levels of intake, calcium soap can affect dry matter intake with the reduction of the overall energy supplied by total diet."
Mr Magadi concludes, "When incorporating fats and oils in dairy cow diets, work out the true ME to ensure cows receive the energy they require and calculate pence/MJ to ensure you get the best margins."