Since March this year, Joskin has instigated a major development of its Polska site with the construction of a new storage hall.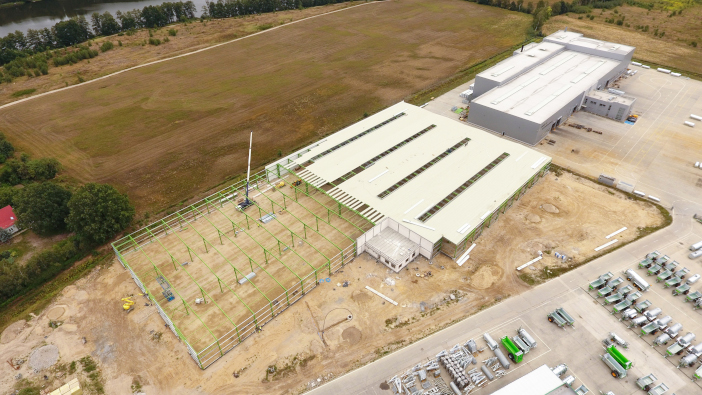 The new building has a floor space of 12,000m2, with a volume of almost 100,000m3, and increases the total area of the site to 73,000m2.
The building has one storey, four aisles and several overhead cranes. The main aim is to increase storage capacity, as well as optimise internal transport. Forty employees will work in the new building, which will sit between the assembly areas and the galvanising plant.