Faced with a lack of space in its Soumagne plant and difficulties recruiting skilled staff, Joskin has announced a series of investments to boost automation and increase production capacity.
"We absolutely want to serve our customers as well as possible and with quality, while reducing our delivery times for "à la carte" machines, and keep some Advantage series in stock with a more attractive price for customers," explained Didier Joskin, son of founder Victor Joskin.
"To that end, we are investing in state-of-the-art production machinery. Despite the high initial cost, these investments result in improved quality and production processes and, consequently, in increased user satisfaction."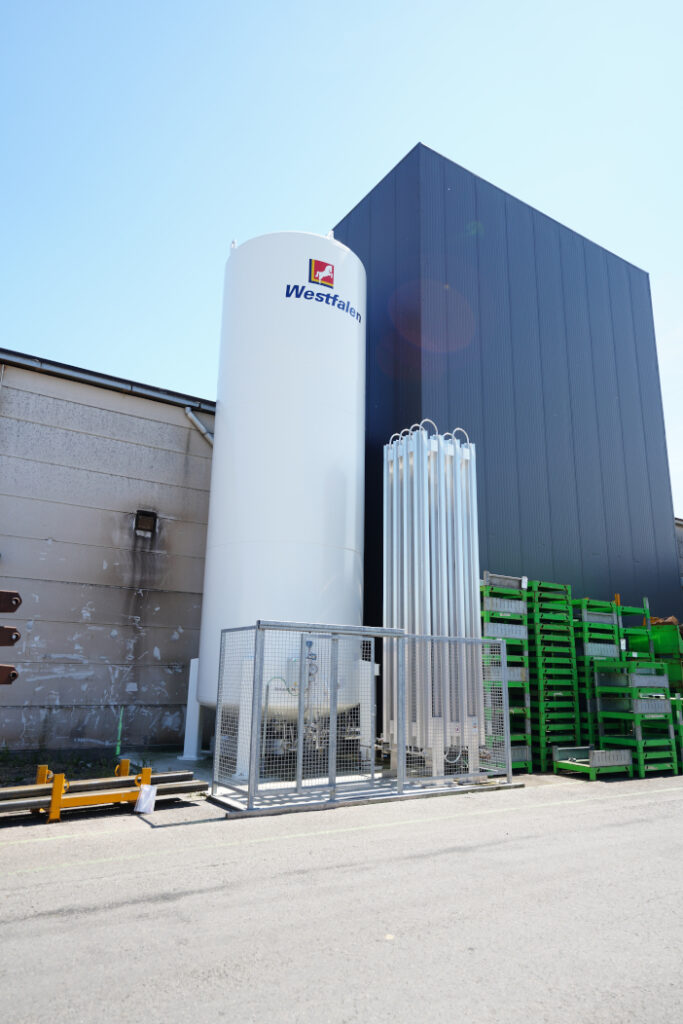 A new 41m3 nitrogen tank has been installed to supply five CO2 laser cutting tables. In the same sector, two 15kW optical fibre cutters have been purchased to handle 4m x 2m steel sheets.
This technology is said to increase the processing speed, while also reducing the total energy consumption.
For metal bending, a new 3m DAVI double-bend automatic press brake has been installed, alongside a new 1,000-tonne press brake with a 9m table, with a bending angle control system, which is been assembled at the factory.
New Armin handling robots have been placed to load and unload the lathes and machining centres. Also helping the company deal with staff shortages is the Lemca CNC lathe with an automatic bar feeder. A space has also been set aside for the arrival of a third laser cutter for tubes and profiles.
In the welding department, three new robots are set to be added, alongside Kardex automated vertical carousels for storing jigs and small parts.
Making space
At the Soumagne plant, employees in development, production and IT were together in a cramped building. According to the company, this has been doubled in size with 600m2 additional floor space and once completed, comfortable and ergonomic working environments will be installed with space for extra staff.
Space has also been found for four small extensions to the workshop areas. An additional 600m2 has been added to the trailer welding department; 595m2 for the unloading bay; 90m2 for the new Kardex carousels and 210m2 for the preparation of components ahead of painting.
Soumagne isn't the only plant to be updated. At the Trzcianka site in Poland, the construction of a 12,000m2 storage space started in March, which will act as a buffer between the factory and the galvanisation plant. Also on the agenda is plans to extend the overall site by nine hectares.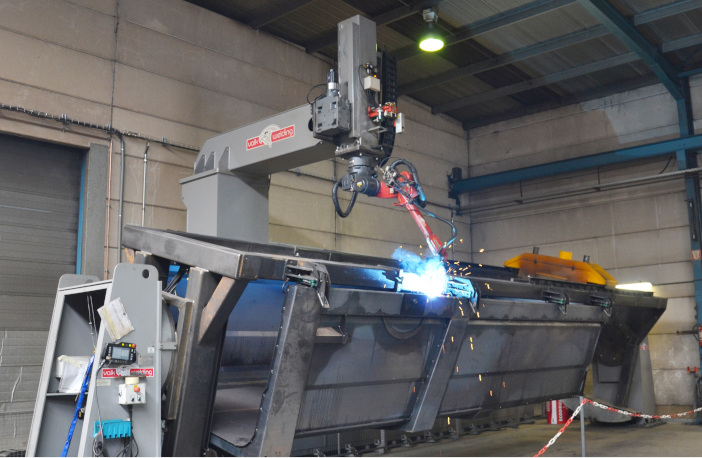 The Leboulch, Normandy site is in the planning stages, with permit applications for a new 5,900m2 hall to house welding works and an automatic shot-blasting machine. The company hopes that this will further increase the flow of material through the factory.
With permission of the Luxembourg Ministry of Economy, Joskin is also planning a 15,700m2 unit in Esch-sur-Alzette in the south of the Grand Duchy, which will handle the assembly of large tipping trailers and muckspreaders.
It will include a surface treatment line, automatic shot-blasting, painting and conveying. Trailers will be assembled with help from remote-controlled assembly carts. The project is planned to be built next year.