California-based agritech giant Fieldin, have announced that they have acquired their fellow agritech giant Midnight Robotics, in a company merger.
Fieldin claims to be the world's largest smart farm operations management company for high-value crops, while Midnight Robotics is a company that specialises in agricultural autonomous driving.
The acquisition intends to give farmers the upper hand in accessing new autonomous tractor technology that can convert traditional tractors for use and maximise farm business efficiency. A first-of-its-kind combination of a sensor-based operational farming platform with autonomous driving technologies to empower growers in the day-to-day management of their farms.
"Over the past eight years we've digitised hundreds of farms and over 10,000 tractors and pieces of farming equipment and have amassed a trove of invaluable data that can offer insights into best practices in farm management," said Fieldin CEO and co-founder Boaz Bachar.
Midnight Robotics was founded by Innoviz veterans and autonomous driving experts Yonatan Horovitz and Edo Reshef. The company's core product is a retrofit kit that can transform any tractor to work autonomously using advanced LiDAR perception algorithms that enable a robust and reliable solution for autonomous operation and precise execution.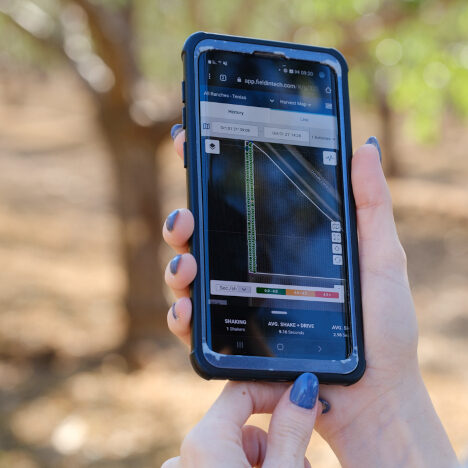 Mr Horovitz will be joining Fieldin as Chief Autonomy Officer, Reshef will now be Fieldin's Chief Technology Officer, and both will become Fieldin co-founders.
Mr Horovitz said: "It's not enough to have great agricultural data or great autonomous technology as you need to have both to make autonomous farming a reality.
"What's so powerful about this merger is the potent combination of Fieldin's unparalleled farming data collection, which includes over 49 million hours' worth of tractor driving, with our driverless technology expertise."
Fieldin is already deploying its combined autonomous farming platform in major farms across California and plans additional deployments of the end-to-end system in the coming months.