RHIZA, the digital and precision farming arm of Agrii, has revealed an updated packaging structure that fully integrates precision farming and digital agronomy services for arable and grassland farmers.
The Base package is free to access and allows farmers to visualise key sources of data from satellite imagery and local weather data, as well as soil information provided via Cranfield and James Hutton Insititute.
"It also integrates weather-driven pest and disease model forecasting to help better plan applications, and a powerful mobile scouting app, Contour Mobile, to provide quick access to in-field observations and satellite imagery to enable targeted fieldwalking," explained Sam Fordham, technical manager for RHIZA.
The next level of packages, Essential and Advanced, use and interpret that information to further help decision-making in two key areas: establishment and yield enhancement, Mr Fordham added.
"Those subscribing to the Essential plan are able to choose from either creating variable-rate plans for either seed or for nutrients (N, P & K, Lime), while those choosing the Advanced plan have access to both inputs, maximising the benefits from using data to help with decision-making," he said.
Both packages can be optionally supported by a dedicated FACTS-qualified account manager who will help to interpret the data and aid with decision making throughout the year.
This extra support comes as standard in the Premier package, which includes all the features of the other packages and offers an integrated approach to optimising inputs.
"Premier fully integrates both digital agronomy services and precision farming tools, by making full use of field-based soil analytics, such as soil electrical conductivity or soil brightness maps and soil nutrient analyses to make detailed nutrient management plans in conjunction with the FACTS-qualified account manager," said Mr Fordham.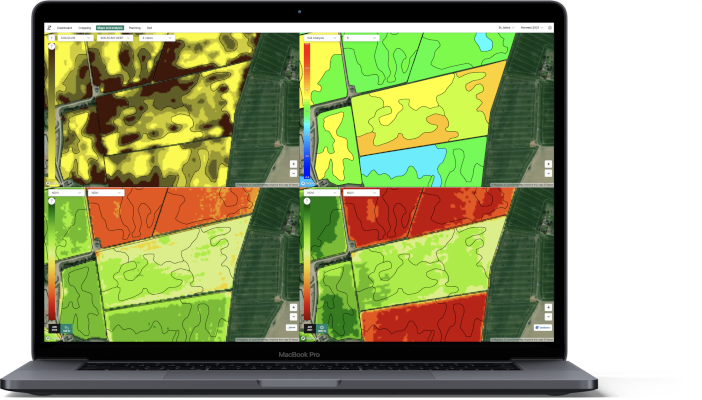 Account managers use the latest results from 10 Digital Technology Farms across the country and work closely with customers' agronomists to deliver the highest possible return on digital and precision farming systems, according to the company.
"RHIZA is now used across 800,000ha of arable and pasture-based farms in the UK, and the dedicated account managers offer additional value alongside the agronomist in making the most of what these tools offer," explained Mr Fordham. "They are more than just a precision agronomy adviser. They can expand on a lot more than just what we have in the platform.
He concluded by stressing that precision agronomy must be integrated with digital tools to realise the benefits of both.
"One cannot go without the other. You cannot see benefits only by looking at data, you also need to take actions based on it. That's why instead of offering only visual data, we are integrating direct planning tools into our packages, such as the variable rate applications."
For more information go to www.rhizadigital.co.uk