Lincolnshire grower Colin Chappell has maintained high quality protein yields even as he adopts a sustainable agriculture regime across the farm.
It's hard to keep up with Colin Chappell's enthusiasm. As winner of our Protein Grower of the Year award at the 2023 National Arable and Grassland Awards, he talks excitedly about the family farm and the move towards sustainable agriculture, which he says has been a rewarding learning experience.
"Knowledge exchange has really been the key to it," he said. "The success we've had here is me standing on the shoulders of giants."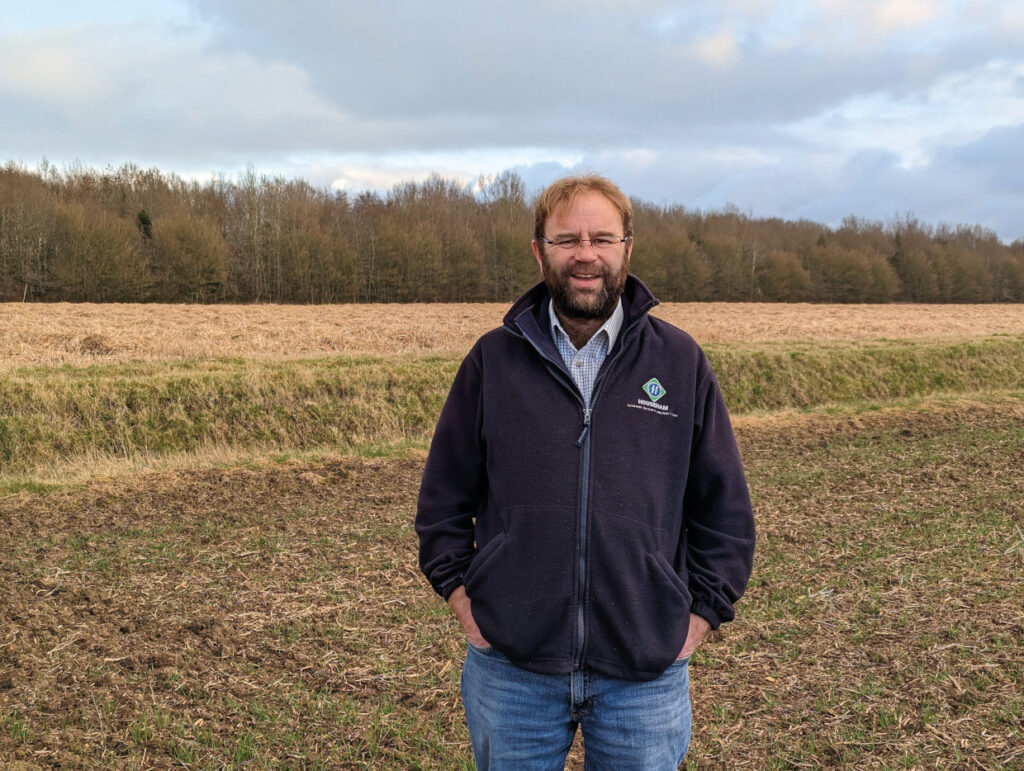 It's been 25 years since Colin returned to the family farm, based near Brigg, after studying for an agricultural degree. At the time the farm was running a conventional cultivation programme, establishing a primarily cereal-based rotation. Colin admits that he never really questioned the level of tillage – "My dad farmed it so well, I didn't realise there was a problem under the surface" – until the farm was nominated to join the AHDBMonitor Farm programme in 2017.
"The first meeting included Philip Wright (of Wright Resolutions) who challenged me to start reducing soil movement," Colin explained. "Most of the farm is more than 60% clay, with high magnesium levels, meaning it's difficult to work in wet and dry conditions. I still had these preconceptions about direct drilling from the 1970s, where it had limited the yields but that first meeting made me want to take the chance."
What has followed has been six years of trial and error, as Colin has gradually moved the farm to a significantly reduced tillage regime. He started with the worst field on the farm, in his own words, establishing a crop of oilseed rape without any cultivation.
"I was still in the mindset that yield was king, so when the yield halved in that first year, it panicked me," he said. "In fact, it took four years for the yield to recover in that field but the things I learnt in that time encouraged to continue. By the time yields had come back, I was more excited about how good the margins of the crop were."

One of the major changes was extending the rotation, including more spring crops to help tackle black-grass. The farm already had a portion of land set aside for miscanthus (harvested by our 2022 Contractor of the Year Tim Russon), while the arable rotation includes oilseed, spring and winter beans, vining peas, spring and winter wheat, spring oats, forage barley, maize and some niche crops including canary seed and rye – although the ongoing crisis in the pig sector has meant rye has been dropped for the foreseeable future.
"Forage barley has really helped with black-grass control," he said. "When those trailers leave the field, they are literally walking the weed off the farm for us."
The level of black-grass has meant that herbicide applications have had to be maintained for the time being. When it comes to insecticides, Colin is working to minimise their use, instead establishing crops on the field edges to promote natural predators. He said that in 2019, keen to expand the sustainable farming practices, he established a crop of oilseed rape without any chemical controls of cabbage stem flea beetle.
"That was a learning experience," he laughs. "It drove home that we couldn't just change the farm over wholesale. There needed to be more work to improve the soil health and plant health so that they could naturally combat pests and diseases."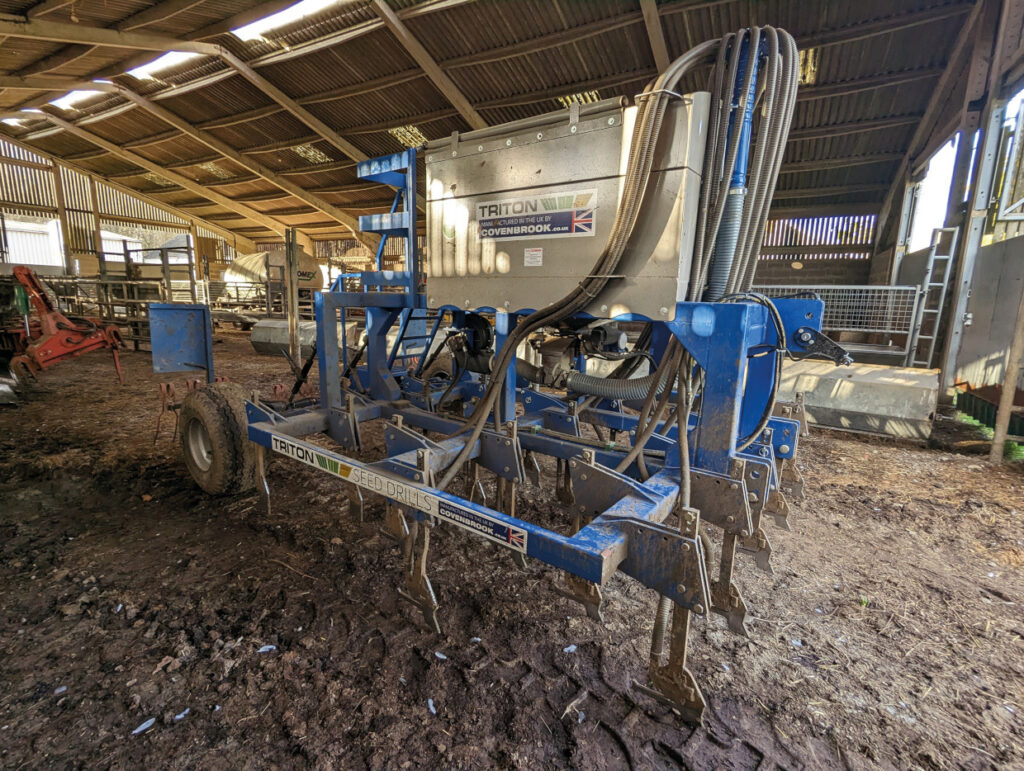 Cover crops have played a massive part in this, with Colin working to ensure that living roots are in the ground all year round. Working with Oakbank Game & Conservation, he's able to order specific blends to get the results required. Currently, he's using a six-way blend, including vetch, linseed and radishes, as well as letting cereal and oilseed volunteers germinate within the cover.
Working with local farms and an anaerobic digestion plant, Colin is also able to use high levels of organic manures. Maize is taken off the farm for the digestor, in exchange for digestate, while straw is sent off farm in exchange for cattle manure. This is complemented with a biological mix of fish hydrolysate, potash humate and molasses.
"Everything must start with the soil. I'm working to feed that soil instead of the plant, because the soil will produce the right nutrients for the crop," he explained, before adding that the crop rotation has been adjusted to try and maximise the amount of nutrients available.
"Putting our milling wheat in after a crop of peas or beans means that there is around 40kg of nitrogen already in the soil and readily available to the crop," he said. "This not only benefits the crop but makes it far more profitable as we can cut back on applications."
Soil health extends to drainage, with Colin installing 2km of new piping with a hired-in mounted Shelton machine. "Well-drained soils are healthier and easier to work. All we're doing is maintaining and improving the existing systems. It's not as comprehensive as a full installation but it's cost the business less than £10,000 and had a tangible result."
The move to sustainable agriculture has also meant that Colin can streamline the machinery fleet, primarily using a Väderstad Rapid for drilling operations, backed up by a Triton tine drill for establishing a crop in wet conditions. Where remedial work is required, he has kept a Grange low disturbance subsoiler on hand. Power is provided by John Deere, with a 7310R, a 6215R and a 6R150, while the New Holland combine is leased.
"I can't understand why farmers insist on owning their own combine when it only comes out of the shed for a few weeks each year. It's a huge expense for a machine, which spends most of the year accruing depreciation," he explained.
Colin concludes our interview by saying he's still keen to learn as he moves forward. "There were so many people who told me I couldn't. I couldn't farm these sorts of soils with these methods. That I couldn't get the sort of yields I'm seeing now. Winning an award like Protein Grower of the Year shows that I'm on the right track and that through all of the mistakes, working with the soil is the way forward."
More information
Read about the 2023 NAGA winners, here.
For news and updates about the 2024 NAGA awards, nominees and winners, follow
National Arable and Grassland Awards
#NAGAwards