A new wider mobile cattle crush designed to safely contain and hold larger cattle and bulls is now available to hire from Lincolnshire based J M Midgley Farm Services.
The new Morris crush was designed and made to proprietor Michael Midgley's specification by Jones of Lydham and includes functions such as electronic weigh cells that can be linked to a phone app, and a push-button squeeze section.
"It has become obvious from the many enquiries I was receiving that no standard equipment was big enough to hold some of the larger cattle and bulls today and even my existing large double crush and pen system was not wide enough to squeeze some of them in," Mr Midgley said. "So after some research, I ordered a crush that was 33 inches (84cm) wide rather than the standard 29 ½ inches (75cm) usually found."
A former dairy and beef cattle farmer, Mr Midgley set up his hire business 25 years ago. The new machine joins a range of crushes, pens and race systems for hire. These can be linked to create bespoke catching and containment systems or will link to the farmer's own equipment for safe handling.
"Safety is the key to the service I offer," he added. "There are still far too many injuries and deaths caused by inappropriate or downright dangerous livestock handling. Much of my work comes from word of mouth recommendations, especially from vets and other animal health professionals."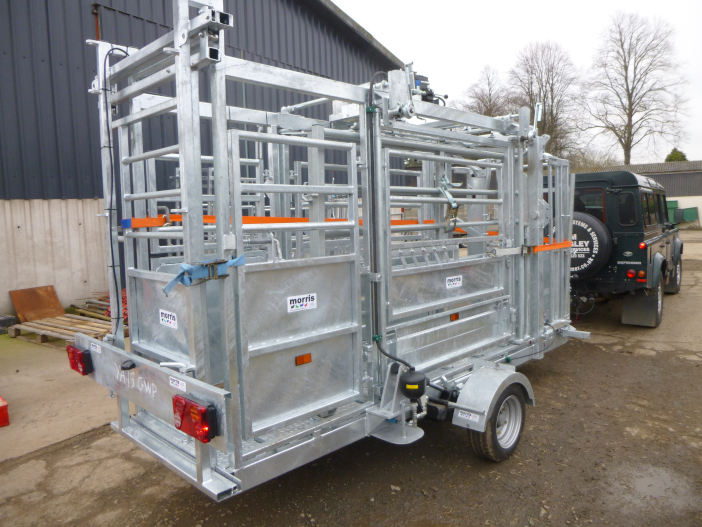 Biosecurity is also important and the new mobile crush is galvanised to withstand the vigorous washing and disinfecting regime that takes place between each use.
Mr Midgley's crush and pen systems are hired out across a wide area. In 2021, they were used as far north as Durham and as far south as Sussex. The hire fee includes his own labour as an experienced stockman and he has been extensively involved in helping farmers in crisis and working with authorities where cattle are difficult and dangerous through lack of handling or neglect.
For more information go to www.flyingfarmer.co.uk