According to the latest RAGT trials, wheat varieties with resistance to barley yellow dwarf virus (BYDV) have delivered excellent control of the disease and have gone to produce high yields.
The company tested several of its own varieties containing the resistance gene, alongside a range of widely grown commercial varieties. Plots were sown in early September 2020 and inoculated with virus-laden aphids, four times in the autumn and four times in the spring, with no aphicide applications.
Each plot was then scored on a weekly basis for disease symptoms from mid-April to produce a visual assessment score.
Tom Dummett, RAGT's cereal and OSR product manager, said: "The varieties with BYDV resistance, which included RGT Wolverine, Europe's first winter wheat with resistance to BYDV, and three pipeline varieties, showed no symptoms, apart from a few isolated traces of yellowing, which can occur under high pressure.
"All the commercial winter wheat exhibited severe symptoms, including multiple infection sites, multiple red leaves and stunted growth – up to 50% in the worst cases."
Pre-harvest viral load assessments backed up the visual scores, with no detectable load on the RGT Wolverine plots. All varieties were taken to yield, with two of RAGT's pipeline feed varieties, RW42046 and RW42047, currently in NL1 trials, producing yield equivalents around 10.5t/ha.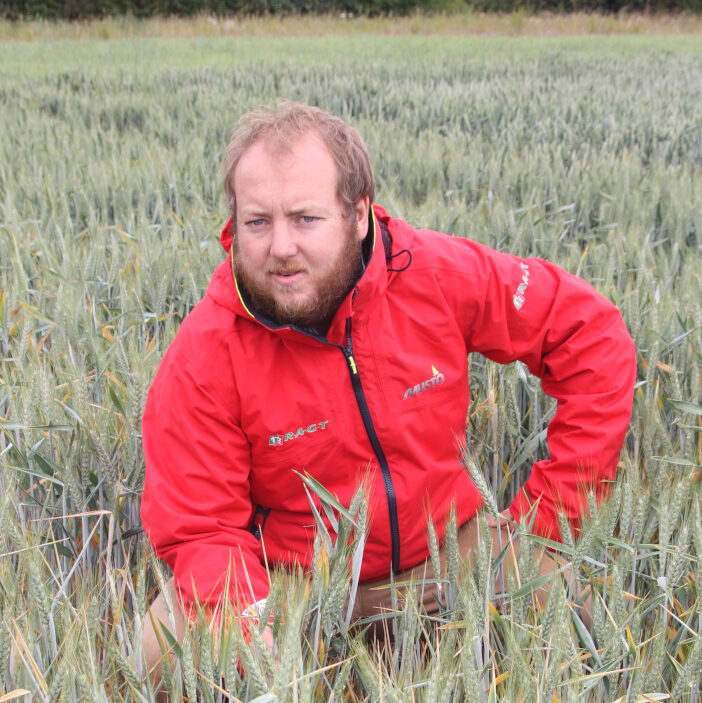 RGT Wolverine came third, producing 10.1t/ha, nudging ahead of its nearest conventional competitor and leaving other feed types at 8.8 to 9.2t/ha.
The company states that this was repeated across the quality wheats. RAGT's coded variety 20E0S303, which has breadmaking potential, produced a yield equivalent of 9.3t/ha, 0.25t/ha ahead of Extase and over 1t/ha ahead of Siskin.
The results reinforce last year's findings, where eight out of ten popular conventional varieties yielded between 5% and 18% less than those with BYDV resistance, none of which lost yield. A further trial examined a range of wheats, split into two near-isogenic lines, one with the resistance gene and one without, which reportedly confirmed the gene's effectiveness.
Varieties with resistance saw a yield advantage of between 0.97 and 2.18t/ha, averaging 1.57t/ha over conventional wheats.
"Anyone sowing wheat early this autumn in a BYDV-prone area should seriously consider growing RGT Wolverine to manage risk," concluded Mr Dummett.
"RGT Wolverine is now widely available and is among the highest yielding varieties on the Recommended List, so it will deliver excellent returns even in the absence of BYDV."