Algifol, a leading biostimulant brand that uses seaweed to formulate its products, will be giving three prizes away at this year's Midlands Machinery Show on the 9th and 10th of November.
The first prize is a 10-litre can of biostimulant, worth £200. With applications ranging from 500ml to one-litre and up to four applications per season, depending on the crop, ten litres should be more than enough for the winner to undertake a full field trial.
A one-litre can of Algifol will be awarded to the second and third place winners. To enter visitors simply need to complete an entry form at the MJP Supplies stand, the distributor of Algifol in the UK.
Marcus Palmer, who runs MJPS Supplies, has used Algifol on his family farm in south Lincolnshire since 2005. "We know from first-hand experience how good Algifol is, and whenever we have exhibited at the Midlands Machinery Show, it has generated a lot of interest from growers looking for a natural way to treat their crops," he said.
"This year, as well as talking about how good Algifol is and how it can help establish crops, increase their disease immunity and improve both the look of crops and yield, we want a grower to conduct their own field test. That's why we've decided to run a competition giving away a ten-litre can."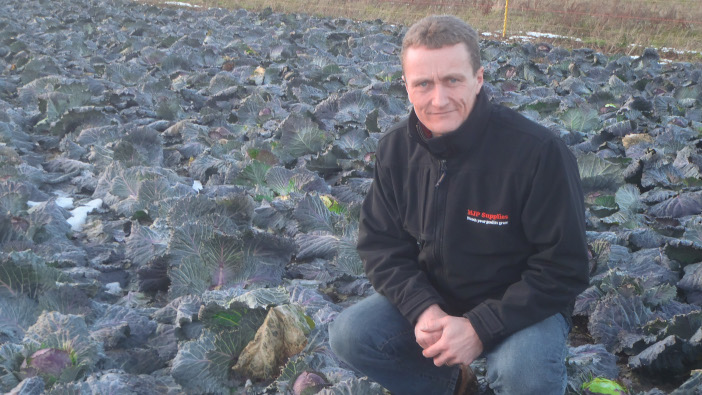 Algifol is a concentrated brown algae gathered from the North Atlantic, dried and refined to maximise its trace elements, vitamins, enzymes, amino acids, carbohydrates, polyuronides and growth-regulating hormones. It can be applied by knapsack, trailed or mounted sprayers to a wide range of crops such as potatoes, oilseed rape, peas, sugarbeet and cereals.
For more information go to www.mjpsupplies.co.uk